Jun. 28, 2022
With the implementation of the rural revitalization strategy, traditional farming and animal husbandry are slowly moving towards an intelligent system, and the life of herdsmen has also undergone earth-shaking changes. The unparalleled high-quality pure natural prairie has become a pure natural grain depot for the development trend of livestock.

Diesel generator sets help the intelligent development of agriculture, animal husbandry and aquaculture, and the herdsmen's life is full of motivation.
The farm has more than 1,000 sheep and more than 60 cattle. Due to the remoteness of the land and the inability to expand the power grid, the nomads who used to be on the border use traditional breeding methods. It is difficult for livestock to drink water in winter. The complicated work makes the nomads very tired. Diesel generator sets gave the nomads on the frontier a long-term drive, and since then has embarked on a new era of breeding.
Because of diesel generator sets, the quality of life of herdsmen on the border has been greatly improved. After there is electricity, everyone installs various electrical appliances, which is convenient and tidy. Nowadays, a series of mechanical automatic breeding machines and equipment such as plastic granulators, welding machines, and monitoring can be used, and herdsmen also save a lot of time and energy in feeding and grazing.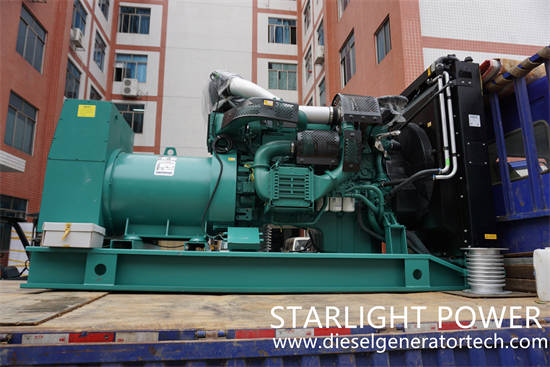 Diesel generators have opened up a green approach to power engineering business processes for the contemporary farming industry. Cattle on the prairie are more expensive and difficult to feed, and modern breeding puts forward higher requirements for power engineering. In order to better expand the business process of farming and animal husbandry, connect three-phase electric power, powder grass machine, tanker, batching machine, concentrated feed conveyor belt, automatic domestic water system and other fully automatic equipment, fully automatic feeding can be operated by one person, which can save human capital ,high efficiency. Provide high-quality power projects for herdsmen to assist rural revitalization.
If you need information about diesel generator sets, please contact Starlight Power. Our professionals are happy to help you recommend models and help you choose the right generator set. Learn about the cost, efficiency, maintenance, emission standards and other key considerations of diesel generator set operation. Starlight Power can introduce you one by one. The above is the introduction of the application of diesel generator sets in agriculture and animal husbandry by Starlight Power. In fact, diesel generator sets can be used in many applications in various fields and industries.
Jiangsu Starlight Electricity Equipments Co.,Ltd., as an OEM supporting manufacturer authorized by Cummins to provide Chinese diesel generator sets, has professional manufacturing technology, perfect quality management system and strong R&D technical strength. It can provide users with generator sets of various specifications from 15KW to 2500KW. It can also provide users with one-stop service of design, supply, debugging and maintenance at any time. welcome contact us by email sales@dieselgeneratortech.com.