Jun. 08, 2023
The maintenance of bearings in a generator is more important because the lifespan of the bearings is directly related to working conditions and environment. Excessive vibration of the generator or poor alignment of the unit can cause the bearings to receive lateral forces, thereby reducing the lifespan of the bearings. Long term storage in a vibrating environment can cause the generator to be forced to vibrate, resulting in the Brinell effect.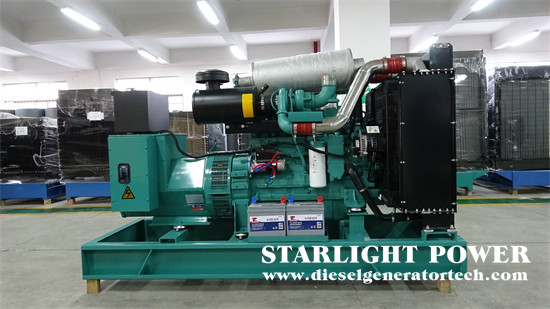 Even if the steel ball deforms and produces dents on the raceway, leading to premature damage, very humid climates or environments can emulsify the lubricating grease, which can lead to decay and premature bearing damage.
Usually, generators need to be able to continuously withstand linear vibrations with an amplitude of 0.28mm between 5-8HZ and vibrations with a speed of 9.0mm/s between 8-200HZ. This amplitude or speed can be measured on any shell or frame of the generator, and this limit is the highest frequency amplitude of various complex vibration transitions.
The service life of sealed bearings is approximately 30000 hours, and bearings that can be lubricated will last for 40000 hours. This value is based on correct maintenance and can use the specified type of grease in all bearings. It is necessary to re pay for well maintained bearings. When operating in a good environment, if the above period is exceeded in a timely manner, they can operate normally. This allows for better operating time for the bearings in the generator, and based on the above information, better maintenance of the bearings can be carried out to obtain more operating time.
Jiangsu Starlight Power Generation Equipment Co., Ltd. has been established for many years. In addition to strict requirements on the quality of diesel generator set products and after-sales service, it also has strict regulations on the plant environment, production equipment and supporting facilities, which reflects the strict style of Starlight people. It is not only responsible for generator products, customers, but also employees, so that every employee of Starlight power generation equipment can work in a comfortable environment, Make it comfortable for every visiting customer to visit. Starlight Power Group, relying on high-quality generators, generator sets, diesel generator, diesel generator sets, good services and the care of friends from all walks of life, carries forward the enterprise spirit of "pragmatic innovation, pioneering, unity and hard work, dare to be the first", and adheres to the enterprise style of "treating people with sincerity and heart to heart", has won the strong support of customers in the fields of post and telecommunications, finance, petrochemical, metallurgy, transportation, education, medical care, etc, Having a proud performance. Starlight people are gradually moving towards economies of scale and entering the international market after joining the WTO with flexible sales strategies and relying on the company's advantages and strength. If you would like to get more information welcome to contact us via sales@dieselgeneratortech.com.