Jul. 05, 2022
It is an undeniable fact that commercial generators are very expensive when evaluating upfront costs. When purchasing a commercial diesel generator, the purchase cost is often very expensive, which can prevent many business owners from installing a commercial generator to meet their backup power generation needs.

Commercial generators are often considered critical when it comes to many commercial operations, industrial applications and facilities, but what about businesses that cannot afford the upfront cost of commercial generators?
There are companies on the market that offer options such as financing and leasing to those looking to install commercial generators to help protect their business from power outages.
Financing.
Certain companies offer businesses flexible financing options, giving them peace of mind by getting the backup power they need now and paying for it later. Financing a commercial generator is a great way to ensure your business has all the safeguards, such as power outages due to natural disasters, severe weather or an aging grid, that will allow your business to reduce profits and productivity losses. losses and maintain a safe work environment for you and your employees. Financing a commercial generator means that the installation fee will be paid within a set period until the generator is fully paid for.
Lease.
There are also companies that offer flexible lease options for those who wish to purchase a commercial generator for a fixed period of time, but do not have to deal with the generator after the lease expires. This option is beneficial in many situations, but is most often chosen by companies that may lease offices or commercial buildings as tenants from landlords or commercial management properties.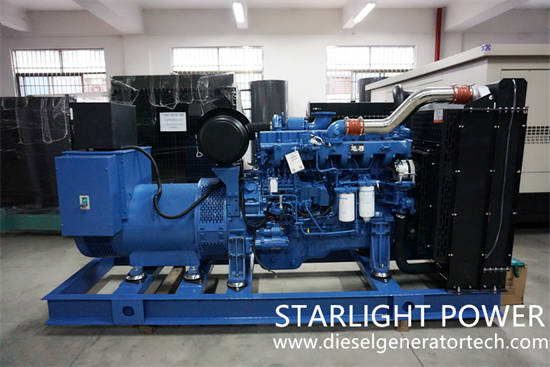 A company that rents or leases may only plan to stay in a specific office space or commercial building for a certain period of time, but would like to have a backup commercial generator in case of an emergency or power outage. Once their lease or lease agreement expires, they may choose to relocate to another office or commercial building. Rental generators may be the best solution for these needs.
Or, over time, as the company grows in size, they may need to move to a larger office with greater power needs from backup commercial generators. Leasing a commercial generator is a great solution for companies looking to use a commercial generator as an emergency backup power source, but the leased generator can be returned to a unit with a higher power output. In fact, as the scale of the business increases, so does the demand for electricity, which leads to an increase in the demand for generator electricity.
Jiangsu Starlight Electricity Equipments Co.,Ltd. is one of the earliest manufacturers of generating sets in China. It has first-class testing equipment, advanced production technology, professional manufacturing technology, perfect quality management system, and strong R&D technical strength. It can provide 3KW-2500KW various specifications of universal, automatic, four protection, automatic switching, low noise and mobile, etc., high-quality, low-energy generating sets to meet all customers' power needs, and can also meet users' different voltages and different frequency requirements, as well as the parallel-connected power supply system of multiple units, use excellent talents to build excellent enterprises, create excellent products, create excellent services, and strive to build excellent domestic enterprises. For more product details, please contact us with sales@dieselgeneratortech.com.