Apr. 19, 2023
Many people want to buy cheap diesel generator. Of course, there are also people who want to buy expensive. Everyone has different views on whether it is cost-effective for different diesel generator. But I recommend that you buy some diesel generator more expensive, and don't buy them at a lower price. Follow Jiangsu Starlight Electricity Equipments Co.,Ltd. to find out why you should buy expensive diesel generator instead of low price ones. It is correct to buy as expensive as possible within the cost budget. This is full consideration of safety, because diesel generator has high production requirements. If there is leakage, it is very dangerous. A good brand guarantees that diesel generator can be used with great confidence. A better diesel generator can be used for more than ten or even twenty years. But a counterfeit product may be damaged within ten years.

Next, let's understand why we should choose branded generator sets instead of purchasing low-priced generators.
Firstly, the main reason why low-priced generators are low-priced is due to their materials and workmanship, which determines their extremely short service life.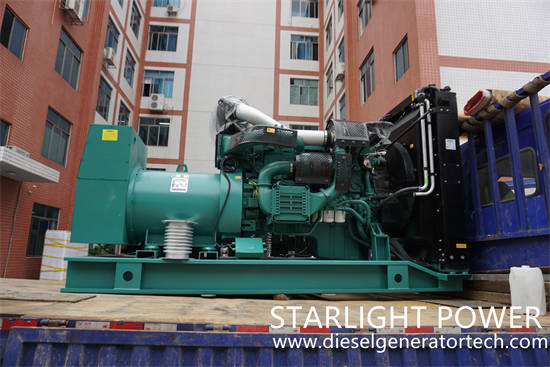 When we purchase a standby diesel generator set, the first consideration is how long the service life of the generator is. Generally speaking, diesel generator sets with good quality can operate continuously for several years or even decades. When you purchase a high-quality generator set, it will provide over 3000 hours of continuous emergency service without any major interruption accidents.
The performance and service life of any diesel generator depends on many factors, such as the operating environment, frequency, time, method, and maintenance of the generator set. However, the most important factor among them is not these, but the quality of the generator set. Only when the quality of the generator set is guaranteed can the generator set continue to operate without accidents. Therefore, in short, low-cost generators will have a very short service life due to their materials, technology, workmanship, and other reasons, but their operating costs are exceptionally high.
Secondly, we all know that good diesel generator brands and suppliers will surely provide better service for the warranty and maintenance services of diesel generator sets, and you can also obtain complete product warranty and maintenance services, but it is impossible to do this when you buy a low-cost generator. Poor quality generators or low-priced generators, as their prices are there, suppliers cannot provide excessive services to customers at a discount. Moreover, if there are any issues with your generator after the warranty period expires, it will cost a lot to repair it, and the cost will also increase invisibly. This is one of the important reasons why we should choose a high-quality diesel generator brand.
Jiangsu Starlight Power Generation Equipment Co., Ltd. was founded in 1974 and is one of the earliest manufacturers of generators and diesel generator sets in China. The company has a registered capital of 218.88 million yuan. The company covers an area of 86,000 square meters and a building area of 55,000 square meters. There are more than 660 employees, including 456 professional technicians and 106 senior technicians. It has 46 sales and service outlets nationwide. The main products are diesel engines, generator sets, and diesel generators, providing users with a one-stop service of design, supply, debugging and maintenance at any time. Starlight has always insisted on using first-class talents, building first-class enterprises, manufacturing first-class products, creating first-class services, and making every effort to build a first-class domestic enterprise. If any question please feel free to visit our website https://www.dieselgeneratortech.com/ or send email to sales@dieselgeneratortech.com.