May. 23, 2022
Compared with gas generators, diesel generators have many advantages. The key advantages are as follows: The power density of diesel engines is higher. This means that the same amount of fuel and diesel will generate a different amount of kinetic energy. Diesel engines are expected to gain a lot more kinetic energy than gasoline.

Part of its lifespan is due to the way diesel generators are made and the raw materials and production methods used. Gas generators are composed of various complex gases. Gas is flammable and explosive, but diesel is safer.
Diesel generators last longer than gas generators. In fact, a well-maintained diesel generator can last more than 10 years. They tend to last for so many years because gas generators operate at a very high rate, while diesel generators operate less efficiently and generate less working pressure on the generator set. There is no burner or spark plug wire in a diesel generator that must be replaced. This not only means less maintenance, but also lower maintenance costs. Diesel generators are more robust and reliable than gas generators. There is no need to worry that machinery and equipment will be destroyed by vibration. Many years ago, diesel generators got rid of a lot of flaws. The old model specifications used to be very noisy and expensive to maintain, but now it is more advanced to reduce unnecessary noise.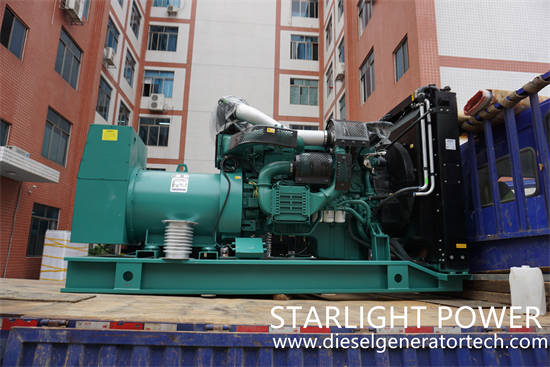 Its maintenance costs will be lower than gas generators. Gas generators are usually more cost-effective up front, but in the long run, gas generators can cost you a lot of money in energy costs and maintenance, and replace parts faster than diesel generators.
Jiangsu Starlight Electricity Equipments Co.,Ltd. is one of the earliest manufacturers of generating sets in China. It has first-class testing equipment, advanced production technology, professional manufacturing technology, perfect quality management system, and strong R&D technical strength. It can provide 3KW-2500KW various specifications of universal, automatic, four protection, automatic switching, low noise and mobile, etc., high-quality, low-energy generating sets to meet all customers' power needs, and can also meet users' different voltages and different Frequency requirements, as well as the parallel-connected power supply system of multiple units, use excellent talents to build excellent enterprises, create excellent products, create excellent services, and strive to build excellent domestic enterprises. For more product details, please contact us with sales@dieselgeneratortech.com.