Nov. 02, 2021
Do you know what details should be paid attention to during the operation of diesel generator sets. Let's answer today. Diesel generator sets are a kind of power generation device with fast start-up, convenient operation and maintenance, low investment, and strong adaptability to the environment. Or generators that have not been used for a long time must undergo strict inspections before being put into normal operation. First, we check the oil pressure, water temperature, voltage, frequency, etc. of the diesel generator set control module. If there is any abnormality, it must be shut down immediately for inspection. After the fault is eliminated, the diesel generator set can be restarted.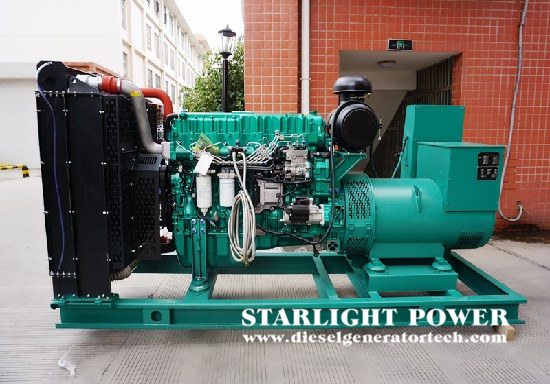 Secondly, check the diesel generator set oil circuit, water circuit, gas circuit and smoke exhaust system for leaks, check whether the connections of the diesel generator set are loose and violent, and check whether the various protection and monitoring devices of the diesel generator set are normal. When the speed reaches 1500r/min and the no-load operation is stable, it can be closed to supply power to the load. Diesel generator sets are not allowed to operate continuously without load for more than half an hour or less than 30% load. Special personnel are required when diesel generator sets are running. On duty, overloading is strictly prohibited.
It is strictly forbidden to short-circuit the diesel generator set when it is running, otherwise it will cause serious damage to the equipment. It is strictly forbidden to disassemble any parts of the diesel generator set while the unit is running. Do not reach under the fan guard or any other parts with relative movement. Do not try to touch the diesel generator set exhaust pipe, turbocharger, high-temperature coolant, heater and other high-temperature surfaces with your hands. There is a danger of burns. Check the output voltage and frequency from the control panel.
The output voltage of the diesel generator set has been adjusted at the factory, so it should be indicated within the normal range. For diesel generator sets with mechanical speed control, the frequency should be close to 52Hz under no-load conditions; for diesel generator sets with electronic speed control or electronic injection speed control, the frequency should be close to 50Hz under no-load conditions. Keep the load of the diesel generator set not to exceed the rated value. If necessary, some models can run continuously at 110% of the rated power for 1 hour, but it must be operated for 1 hour at the rated power.
Jiangsu Starlight Power Generation Equipment Co., Ltd. was founded in 1974 and is one of the earliest manufacturers of generators and diesel generator sets in China. The company has a registered capital of 218.88 million yuan. The company covers an area of 86,000 square meters and a building area of 55,000 square meters. There are more than 660 employees, including 456 professional technicians and 106 senior technicians. It has 46 sales and service outlets nationwide. The main products are diesel engines, generator sets, and diesel generators, providing users with a one-stop service of design, supply, debugging and maintenance at any time. Starlight has always insisted on using first-class talents, building first-class enterprises, manufacturing first-class products, creating first-class services, and making every effort to build a first-class domestic enterprise. If any question please feel free to visit our website https://www.dieselgeneratortech.com/ or send email to sales@dieselgeneratortech.com.