Aug. 30, 2022
Nowadays, people's home life is inseparable from large and small backup diesel generators, but do you really understand backup diesel generators? Whether to buy a backup diesel generator is to listen to the manufacturer? Or can't make up your mind to buy blindly when you buy? In fact, there are many good quality backup diesel generators. Next, Starlight Power will tell you 4 factors to consider when buying a backup diesel generator at a premium price. No need to buy expensive ones, that's enough!

Diesel generator power.
The size of your business and its power needs directly affects the size of the commercial diesel generator you need. Electrostatic diesel generators mount directly to your building's power supply. As soon as the power supply stops, the diesel generator will start. Grocery stores require different sized diesel generators than small offices.
Noise level.
Is your business located in a non-noise area such as a residential area? If so, know that there may be city ordinances that require you to keep diesel generators at a certain noise level. Currently, Starlight Power Silent Diesel Generators are specially designed to operate at lower noise levels.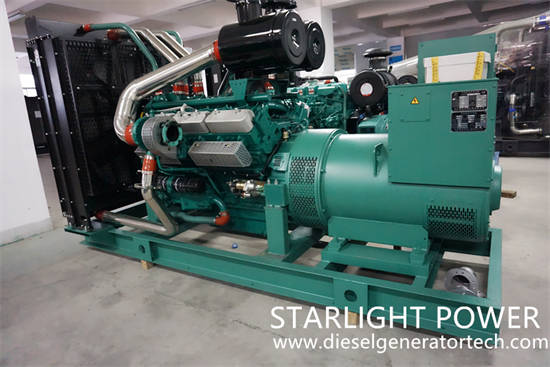 Power output.
Before choosing your diesel generator, calculate the wattage you need it to provide. This can be done by looking at your electricity bill for the last year and finding the highest watt usage. To be on the safe side, it is best to fill in this number. Your business will be relying on diesel generators as its only power source, so calculating this number accurately is critical.
Fuel type.
Commercial diesel generators require fuel to run. All generators will run on diesel, gasoline, natural gas or propane. Each fuel has advantages and disadvantages. For example, diesel has a shelf life of 1-2 years and requires a stable storage environment.
Call Starlight Power, and your business will receive high-quality diesel generators and installation services to cope with the current period of power cuts! Commercial diesel generators enable your business to keep your business running even when grid power is unavailable. When you decide to buy a commercial backup diesel generator, call Starlight Power.
Jiangsu Starlight Power Generation Equipment Co., Ltd. was founded in 1974 and is one of the earliest manufacturers of generators and diesel generator sets in China. The company has a registered capital of 218.88 million yuan. The company covers an area of 86,000 square meters and a building area of 55,000 square meters. There are more than 660 employees, including 456 professional technicians and 106 senior technicians. It has 46 sales and service outlets nationwide. The main products are diesel engines, generator sets, and diesel generators, providing users with a one-stop service of design, supply, debugging and maintenance at any time. Starlight has always insisted on using first-class talents, building first-class enterprises, manufacturing first-class products, creating first-class services, and making every effort to build a first-class domestic enterprise. If any question please feel free to visit our website https://www.dieselgeneratortech.com/ or send email to sales@dieselgeneratortech.com.