Jun. 14, 2022
The situation in which the self-provided diesel generator sends electricity to the city network is called reverse electricity transmission. Generally speaking, generator manufacturers will provide customers with a load output switch for each diesel generator set that is assembled. When the diesel generator set is running, the load switch must be disconnected. Only when it is detected that there is no current on the grid after the mains fails and the power fails, can the current of the generator set be transmitted to the grid. At this moment, it is necessary to ensure that the power grid switch is in the off state, otherwise, when the power supply is restored, the phenomenon of reverse power transmission is likely to occur.

There are two serious consequences:
1. If there is no power failure in the city network, the power supply of the city network and the power supply of the self-provided generator set will be paralleled asynchronously, which will destroy the generator set. If the capacity of the self-provided generator set is large, it will also cause the city network to oscillate.
2. The city network has been out of power and is being repaired. If the self-provided generator set sends power backwards, the maintenance personnel of the power supply department will be electrocuted to death.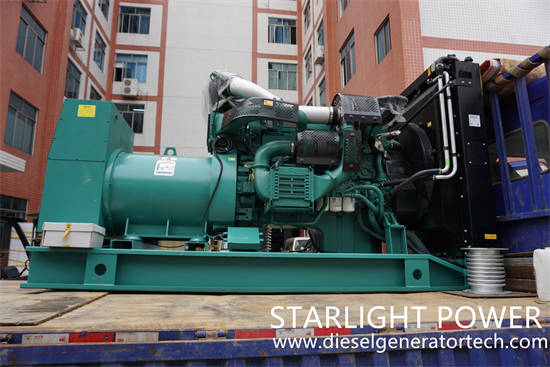 Therefore, Jiangsu Starlight Electricity Equipments Co.,Ltd. reminds every user who uses diesel generator sets to abide by the rules of use of diesel generator sets at all times to prevent the occurrence of the above safety accidents.
Jiangsu Starlight Power Generation Equipment Co., Ltd. was founded in 1974 and is one of the earliest manufacturers of generators and diesel generator sets in China. The company has a registered capital of 218.88 million yuan. The company covers an area of 86,000 square meters and a building area of 55,000 square meters. There are more than 660 employees, including 456 professional technicians and 106 senior technicians. It has 46 sales and service outlets nationwide. The main products are diesel engines, generator sets, and diesel generators, providing users with a one-stop service of design, supply, debugging and maintenance at any time. Starlight has always insisted on using first-class talents, building first-class enterprises, manufacturing first-class products, creating first-class services, and making every effort to build a first-class domestic enterprise. If any question please feel free to visit our website https://www.dieselgeneratortech.com/ or send email to sales@dieselgeneratortech.com.