Aug. 17, 2022
The role of diesel generators in today's society is believed to have gone without saying. If the mains grid fails and you do not have a backup diesel generator set, all your equipment will only stop running, which will seriously affect the normal operation of related businesses. Today, Jiangsu Starlight Electricity Equipments Co.,Ltd. advises all customers to heed the warning signs of impending generator failure. At the same time, in order to ensure the normal supply of the enterprise, we also recommend that you replace the new diesel generator before the old generator is scrapped to ensure a stable and reliable supply of power. The following warning signs should be paid attention to.

1. The generator does not start.
When your diesel generator won't start properly after repeated attempts, it may be a sign that the generator's life is over. However, this is a conclusion you shouldn't jump to. In fact, many other potential reasons for a generator not starting should be explored before purchasing a new generator. However, if you notice any other signs that follow, you may want to consider it.
2. The generator has been used for too long.
Most backup generators are capable of 1,000 to 10,000 hours of operation. Once this threshold is reached, the generator is nearing the end of its useful life.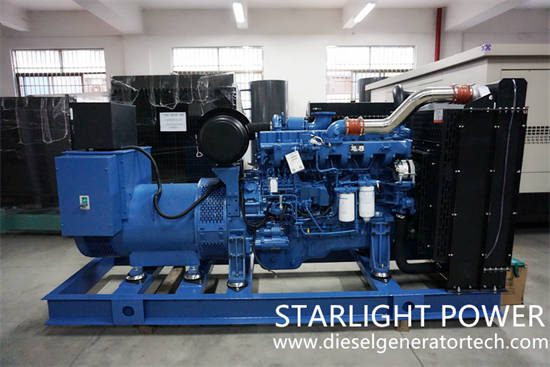 3. The frequency of generator maintenance is getting higher and higher.
Generators are machines and, like all machines, require regular and unscheduled maintenance. However, if one problem turns into another and then another, your generator is starting to fall apart. Buying a new generator at this point is better than spending more time and money fixing a faulty system.
4. Carbon monoxide emissions are increasing.
All backup generators emit varying levels of carbon monoxide. However, when a generator starts emitting too much carbon monoxide, it is a sign that its useful life is coming to an end. In fact, using a generator at this time poses a real risk to health and safety.
5. Consistency is gone.
If you maintain your generator properly, it still provides inconsistent performance. When the lights start blinking and appliances are not getting the power they need, this could be a sign that your generator is starting to fail. Replacing generators helps protect appliances and critical systems from damage when variable output becomes the norm.
6. The engine is burning fuel.
Generators that suddenly start consuming more diesel are sending a signal that they are running less efficiently. This happens because mechanical components fail and no longer operate as smoothly and efficiently as they should.
Jiangsu Starlight Power Generation Equipment Co., Ltd. was founded in 1974 and is one of the earliest manufacturers of generators and diesel generator sets in China. The company has a registered capital of 218.88 million yuan. The company covers an area of 86,000 square meters and a building area of 55,000 square meters. There are more than 660 employees, including 456 professional technicians and 106 senior technicians. It has 46 sales and service outlets nationwide. The main products are diesel engines, generator sets, and diesel generators, providing users with a one-stop service of design, supply, debugging and maintenance at any time. Starlight has always insisted on using first-class talents, building first-class enterprises, manufacturing first-class products, creating first-class services, and making every effort to build a first-class domestic enterprise. If any question please feel free to visit our website https://www.dieselgeneratortech.com/ or send email to sales@dieselgeneratortech.com.