Oct. 31, 2022
The maintenance of Cummins diesel generator set is a systematic project, and the omission of any simple problem may lead to many mistakes in the maintenance of the machine. Simply asking and understanding the situation will not solve any problems. Therefore, before maintenance, it is necessary to understand the details related to the fault, see the interdependence and interconnection between problems, and then make timely and correct judgments.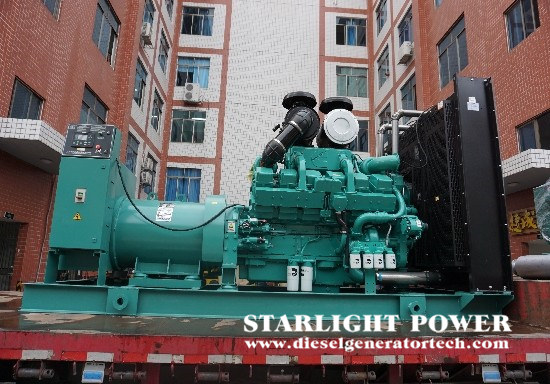 There are some related test instruments and meters, which are very helpful for the thinking process, but they may not always be used, because the data is sometimes not so accurate.
Mechanical maintenance personnel must be familiar with Cummins diesel generator set model, equipment model and operation knowledge. Some equipment on Cummins diesel generator set, such as torque converter, cooler and stepless governor, need to be considered.
Most Cummins diesel generator set users are very disgusted with the problems caused by unnecessary shutdown and premature disassembly, so they should pay attention to the planned and targeted maintenance, and strive to make every maintenance thorough and successful.
As any part of Cummins diesel generator set has a problem, it may affect the operation of the whole machine, so maintenance personnel must have rich experience in identifying the operation of Cummins diesel generator set. The key to successful troubleshooting is to use their knowledge about the operation of diesel generator set and its parts to diagnose the cause of the fault and solve the problem, This is an operational research activity in terms of intelligence and experience.
It is not difficult to perform some inspections when finding and removing faults. The information obtained after inspection must be related to the fault itself. It can not be simply understood that if the current Cummins diesel generator set has the same fault as a diesel generator set last week, it is assumed that the fault causes are the same and the same repair is carried out.
Jiangsu Starlight Power Generation Equipment Co., Ltd. was founded in 1974 and is one of the earliest manufacturers of generators and diesel generator sets in China. The company has a registered capital of 218.88 million yuan. The company covers an area of 86,000 square meters and a building area of 55,000 square meters. There are more than 660 employees, including 456 professional technicians and 106 senior technicians. It has 46 sales and service outlets nationwide. The main products are diesel engines, generator sets, and diesel generators, providing users with a one-stop service of design, supply, debugging and maintenance at any time. Starlight has always insisted on using first-class talents, building first-class enterprises, manufacturing first-class products, creating first-class services, and making every effort to build a first-class domestic enterprise. If any question please feel free to visit our website https://www.dieselgeneratortech.com/ or send email to sales@dieselgeneratortech.com.