Oct. 10, 2022
Diesel generators come in various sizes, from small portable generators to large industrial generators. Generally speaking, the larger the generator is, the greater the power it generates, while the smaller the unit emits less energy. Starlight Power reminds you: always make sure you have enough space to keep and operate the generator. Once the rental cost of the diesel generator is paid, there is no place to store the generator, which is very embarrassing.

What are you going to supply with diesel generators? Is it needed to provide additional lighting for the construction site, or to power the emergency equipment in the hospital? When considering generators, there are many different power supply options available, ranging from 1K VA to 2500 KVA. This difference in power means that you should choose an emergency power supply that suits your needs, whether it is a backup generator for your home or for running a factory. The operating cost of diesel generators is often much lower than that of gasoline generators, because their fuel efficiency is about 30-40% higher.
In terms of power, diesel generators can be up to 2500 KVA, while gasoline generators are usually limited to 20 KVA, which means you can use the same fuel to generate more power in a longer time. If you only need a generator for a short time, leasing is generally more cost-effective than purchasing. However, if you plan to use a generator for a long time, you can find a second-hand generator to sell at an affordable price.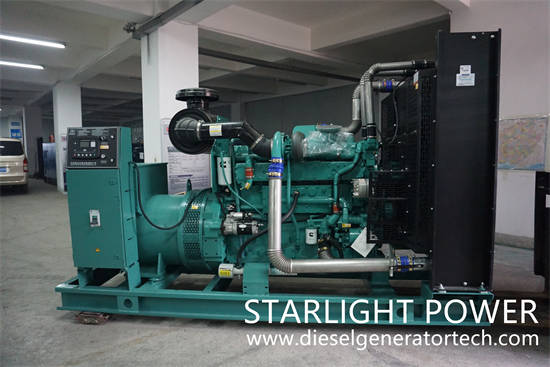 A big advantage of diesel generator leasing is that they do not require as much maintenance as gasoline engines because they have fewer parts. The fewer the parts, the less likely the error is, which makes the diesel generator more reliable whether it is used continuously or rarely. The main consideration of the diesel generator is to ensure that the cooling system works effectively, because diesel requires a large number of air intakes to keep the engine running effectively and safely.
Starlight Power has a large number of high-quality diesel generators sold throughout the country. With more than 40 years of experience in the industry, Starlight Power provides medium and high-end brand diesel generators at a very competitive price and guarantees that you will be satisfied with the generators.
If you still have questions, please contact Jiangsu Starlight Electricity Equipments Co.,Ltd. We will provide you with a professional diesel generator purchase guide and configure a suitable diesel generator set for you. Looking forward to your inquiry, please send email to us for details sales@dieselgeneratortech.com