Oct. 24, 2017
Perkins, the reliable brand globally, is widely used in various fields. Without a good quality, how it can be a leader in the industry? Whatever your requirement for emissions and performance, Perkins has the right diesel engine solution for over 800 different applications, across all industries.

Industry Leading Flexibility
1. Perkins is the leader in meeting diverse power needs in generator set market.
2. With a comprehensive range from 5 – 2500KVA to hit all key needs.
3. Standard with tropical radiator and also offer designed to meet your demands.
4. Most engines are switchable to reduce customer inventory and improve rental business.
5. Emissions and non-emissions variants enable you to sell in any territory.
6. Power density helps to reduce installation cost.
7. Exceptional quality, reliability and durability.
8. Perkins engines are supported by an extensive global network of 132 distributors, offering local support in 184 countries around the world from over 3,500 outlets.

In this post, we will mainly introduce Perkins 1500 series engine models. But before this, learning the working principle of Perkins generator is also very necessary and important.
After the clean air filtered by the air cleaner and the high pressure atomized diesel injected from the nozzle are fully mixed inside the cylinder of the diesel engine, the volume shrinks and temperature rises rapidly under the upward extrusion of the piston, then the ignition point of the diesel is reached. Thus the diesel is ignited, the mixed gas is in intense combustion, the volume rapidly expands and the piston is pushed downward, which is known as the "Work Done".Each cylinder does work in a certain sequence, and the thrust on the piston turns into the power promoting the rotation of the crankshaft after going through connecting rod, so as to drive the crankshaft rotation. When the crankshafts of the brushless synchronous ac generator and diesel engine are in co-axial installation, we can use the rotation of the diesel engine to drive the generator rotor, and use the 'electromagnetic induction' principle to drive the generator output induction electromotive force, then the closed load circuit will generate an electric current.
Perkins 1500 Series genset ( Power range: 200 – 300KVA)
Engine Model

Speed

Genset Prime

Engine Output

Control

 

Emission

KW

KVA

KW

1506A-E88TAG1

1500 / 1800

160

200

178

ECM




1506A-E88TAG2

1500 / 1800

196

245

204

ECM




1506A-E88TAG3

1500 / 1800

225

281

222

ECM




1506D-E88TAG3

1800

234

292

254

ECM

Tier 3

1506A-E88TAG4

1500 / 1800

250

313

244

ECM




1506A-E88TAG5

1500 / 1800

240

300

267

ECM




1506D-E88TAG5

1800

282

352

306

ECM

Tier 3
Engine Advantage
1. Displacement is 8.8(L) and the number of cylinders is in-line 6 cylinder.
2. Engine switchable ratings(50Hz/60Hz), giving OEM's maximum inventory flexibility.
3. ADEM 4 controls for electronic (fuel) injection system, easy for functionality through CANBUS J1939.
4. HEUI Fuel System, proven reliability with global fuels.
5. Improve derate, better performance at altitude, 4% derate at 40℃ & 2000 Meter altitude.
6. Load acceptance, 91% load first step.
7. Tropical radiator, high ambient temperature above 50℃.
8. 500 hours service period.

Perkins Engine Application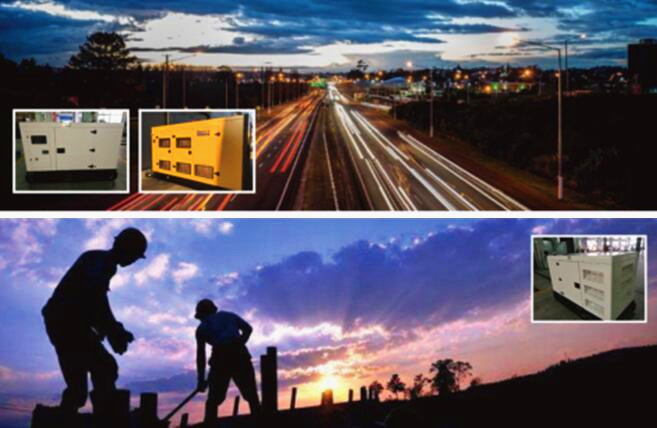 Highway & Oilfield Pipeline Construction

Are you looking for a reliable and good quality diesel generator? Perkins generator can be the best choice.
1. Excellent damping performance: optimization and design of the damping system based on dynamic computer simulations.
2. Advanced control system: control strategies of whole monitoring system based on the reliability design.
3. Green environmental protection: diesel gensets integrated with energy saving and low emission.
4. Low noise: exhaust and muting system is customized for each set.
5. Good performance: stable running, small vibration, low fuel consumption, low oil consumption, long running life and short overhaul and low noise.