Aug. 18, 2017
We have talked about "A" daily and weekly maintenance checks of Cummins NT diesel engines in the last article. However, in this article, we continue to talk about the Cummins engines "B" maintenance checks.
B-Check
At each "B" Maintenance Check, perform all "A" Checks in addition to the following.
Maintaining a proper "B" maintenance check interval is a very important factor in preserving the integrity of an engine. Lubricating oil contamination is the direct result of engine operation, the load factor involved and the amount of fuel the engine consumes.
Note: If the lubricating oil is drained from the oil pan to make an engine repair, new oil must be used. Do not use oil after it has been drained from the oil pan.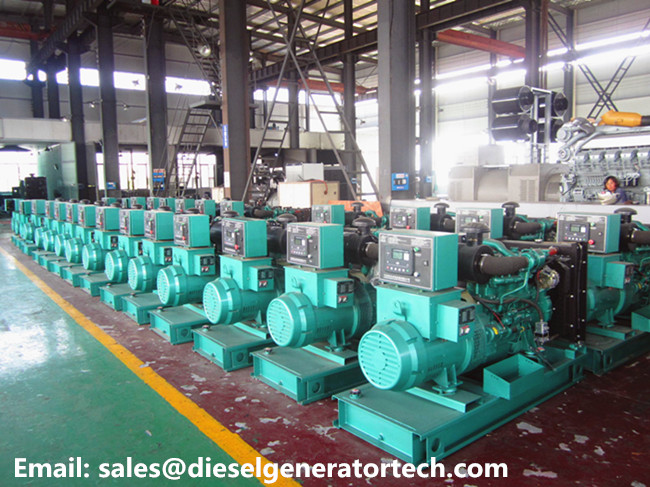 ---
Lubricating Oil Change Intervals
1. The recommended oil change interval is determined by the "Chart Method" based on fuel oil consumed and lubricating oil added. See "Chart Method" following.
2. An alternate to the "Chart Method" is 250 hours or 6 months.
3. A second alternate method of determing oil change interval may be established through the use of oil analysis. Refer to "Lubricating Oil Analysis."
Chart Method
Advancement in lubrication technology has made it possible for users of Chong Qing-Cummins engines to successfully extend oil change intervals, thus reducing maintenance costs.
Note: At oil change, change full-flow filter, bypass filter or comfo filter and fuel oil filter.
Lubricating oil change intervals depend on the following variables.
1. Fuel consumption per hour
2. Oil consumption per hour
3. Filtration systems.
4. Lubricating system capacity.
The following graphs are to be used to determine the proper oil change interval for engines.
Total lubricating system capacity (in gallons) can be determined by adding the oil pan (high level). full-flow filter(s) and by-pass filter(s) capacities. Total lubricating capacities must be rounded to the nearest gallon. See example following.
Lubricating Oil Filter and Oil Pan Standard Capacity

Combo filter(LF9009)

0.7gal.

Full-flow filter(LF670)

0.7gal.

By-pass filter(LF777)

0.6gal.

Oil pan capacity(H) (all oil pan except 193631)

9.5gal.

Oil pan capacity(H) (193631)

9.5gal.
Note: Cummins Engine Company , Inc. does not recommended exceeding 600 hour oil change intervals. Therefore, curves are limited to 600 hours and should not be extended.
Example:
Marine Engine With 750 By-Pass Filter
Lubricating System Capacity – 16 Gallons
Fuel Consumption: 17.5 Gallons/Hour
Oil Consumption: 8 Hours Per Quart
Recommended Oil Change Interval: 310 Hours
Lubricating Oil Analysis
An alternate method for determinating when to change lubricating oil is by oil analysis, using laboratory tests. A new series of test should be run if filters, oil brands or grades are changed.
In the beginning, tests should be made each 100 gallons of fuel consumed (after the first 400 gallons), or 20 hours (after the first 100 hours) until the analysis indicates the first oil change is necessary.
Analysis Test for Lubricating Oil
Check oil properties in the following list during analysis. These methods are fully described in the American Society for Testing Materials Handbook.
| | |
| --- | --- |
| Oil Property | Test Number |
| Viscosity at 100°F and 210°F [38°C to 9°C] | ASTM-D445 |
| Sediment | ASTM-D893 |
| Water | ASTM-D95 |
| Acid and Base Number | ASTM-D664 |
General Limits for Oil Change
1. Minimum Viscosity (dilution limit): Minus one SAE grade from oil being tested or point equal to a minimum containing five percent by volume of fuel oil.
2. Maximum Viscosity: Plus one SAE grade from oil being tested, or ten percent increase at 210°F [99°C] or 25 percent increase at 100°F [38°C].
3. Sediment Content: Normal pentane insolube 1.0 to 1.5 percent. Benzine insoluble 0.75 to 1.0 percent.
4. Acid Number: Total number 3.5 maximum.
5. Water Content: 0.2 percent maximum.
6. Additive Reduction: 24 percent maximum.
Caution: If the above tests indicate presence of any metal particles, or if found in filters, the source should be determined and corrective action taken before a failure results.
Change Engine Oil
Oil change at "B" Check, as shown in the maintenance chart, is for average conditions.
1. Bring engine to operating temperature, shut down engine, remove drain plug from bottom oil pan, and drain oil.
2. Install drain plug in oil pan, and torque to 60 to 70 ft-lbs ]81 to 95 N*m]
3. Fill the crankcase to "H" (high level) mark on the dipstick.
4. Start engine and visually check for oil leaks.
5. Shut down the engine; allow 15 minutes for oil to drain back into the pan; recheck the oil level with the dipstick. Add oil, as required.
Note: Use lubricating oil meeting specifications listed in Section 3, and genuine Cummins filters on equipment.
Change Spin-On Lubricating Oil Filter Elements
1. Unscrew combination case and elements, Fig. 2-10, discard elements.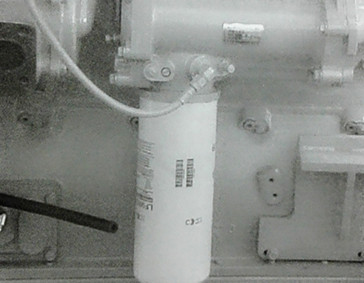 Fig.2-10. Install lubricating oil filter cartridge
Note: At each filter changes check torque on adapter or insert; it should be 25 to 35 ft.lbs ]34 to 47 N*m]. If they are not within torque range, they may rotate when the spin-on filter is removed. Replace the adapter or insert to the filter head gasket at each "C" maintenance check.
2. Fill the filter with lubricating oil. Apply a light even coat of lubricating oil to the gasket sealing surface prior to installing the filter.
3. Position element to the filter head, fig.2-16. Tighten by hand until the seal touches the filter head, tighten an additional one-half to three-fourth turn.
4. Run the engine, check for leaks, reacheck engine oil level; add oil as necessary to bring the oil level to "H" mark on the dipstick.
Note: Always allow oil to drain back to the oil pan before checking the level. This may require 15 minutes.
Change Fuel Filter Element
Spin-on Type Filter
1. Unscrew and discard the spin-on type fuel filter, fig.2-19 and 2-20.
2. Fill the new filter with clean fuel and apply a light even coat of lubricating oil to the gasket sealing surface prior to installing the filter.
3. Install the filter; tighten by hand until the seal touches the filter head. Tighten an additional one-hail to three-fourth turn.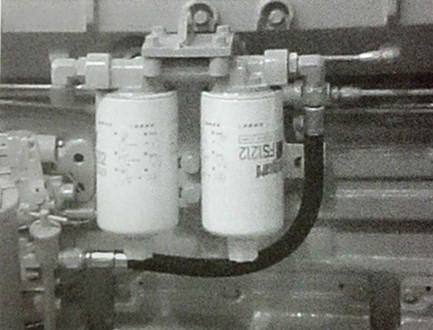 Fig. 2-11. Changing "spin-on" type fuel filter
Caution: Mechanical tightening will distort or crack the filter head.
---
Maybe You Also Like:
Cummins NT Engines "A" Maintenance Checks – Daily
Cummins NT Diesel Engines "A" Maintenance Checks – Weekly