Jun. 09, 2022
There are many applications that require temporary power. Generators are often used to:

1. Construction site electricity. Almost all construction sites have no mains electricity until the project is nearing completion, yet construction activities consume a lot of electricity. Diesel generators typically power field offices, canteens, and drying rooms, and provide field-safe 110v power to tools through transformers. Generator specialists will be able to correctly size generators to meet anticipated demand while keeping operating costs to a minimum.
2. Construction machinery power. Large diesel generators can also be found on construction sites, providing three-phase (415v) power to heavy machinery such as cranes, pumps and soil remediation equipment. Such equipment often requires a generator to be set up to accommodate the manner in which power is drawn from it. An experienced and capable generator rental company will be able to do this for you.
3. Manufacturing and industry. Temporary three-phase (415v) power may be required to replace or supplement existing power during periods of planned maintenance or special needs. For example, a manufacturing company may need to increase the number of machines to fulfill a particularly large or urgent order, but finds that the existing supply is insufficient. Again, careful consideration is needed to match the size of the generator to the power demands placed on it.
4. Outdoor activities. From agricultural performances to major music festivals, many outdoor events require large amounts of temporary power to run PA systems, lighting, and lodging. Event organizers need ultra-reliable equipment and complex power distribution equipment, you can turn to a professional generator rental company to provide you with reliable power.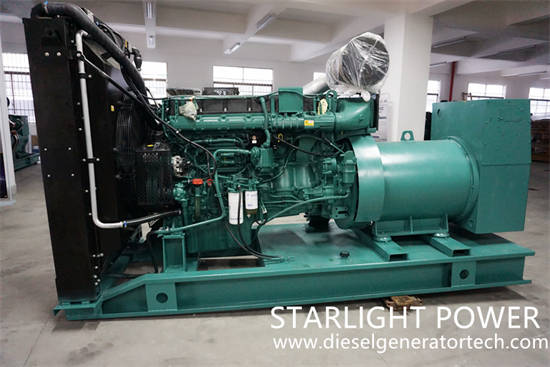 5. Backup power. Many critical applications such as mobile phone poles, call centers, server rooms, hospitals, etc. You can seek out a good generator rental specialist who understands your mission critical systems, ensures equipment is of the highest standard, is properly maintained during generator rental, and has a 247 engineer response available to give you peace of mind every time.
6. Power outages. Utility providers sometimes need to cut power to an area while performing necessary maintenance and repairs on the grid. In this case, a generator can be used to keep your business running. When production deadlines are missed, servers and networks go offline, or even phones stop ringing, your business is at risk.
7. Supplementary power. Generators can be used as power sources for large rental solutions, such as cooling units in pharmaceutical plants, boiler units in food processing plants, or dehumidification units in petrochemical terminals.
The above list by Starlight Power is by no means exhaustive and serves only as a guide for common generator rental applications. In fact, temporary power sources can be found in numerous applications in a variety of commercial and public sector organizations.
Jiangsu Starlight Electricity Equipments Co.,Ltd. is an OEM partner of Shangchai for many years. It has more than 40 years of experience in the production and manufacturing of diesel generator sets. It can provide users with various specifications of 15KW-2500KW. And other high-quality, low-energy generating sets to meet all customers' power needs. In addition, it can also meet the requirements of users with different voltages and different frequencies, as well as the power supply system of multiple units connected to the network. There are 64 sales and service departments nationwide, providing long-term technical consultation, free debugging, free maintenance, and free training services for users. Welcome contact us by email sales@dieselgeneratortech.com.