Feb. 22, 2023
Today we will briefly introduce the load management of Cummins generator.
Load management: Cummins generators have various power and rated power outputs, and are only designed to handle specific loads. If you try to power too many facilities at one time, Cummins generator may be overloaded. Load management control is a strongly recommended operation to prevent Cummins generator overload.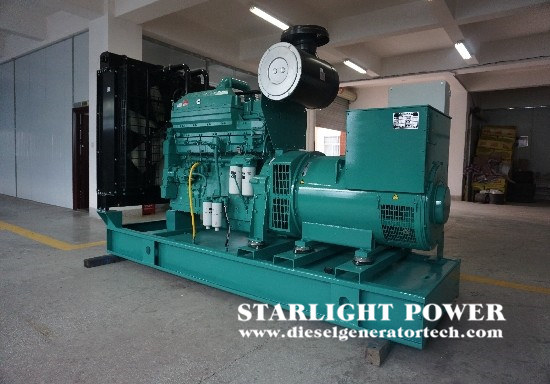 The load management system allows the user to control when to increase or decrease the load from the power system. Load management can prevent too many large current loads from running at the same time. This process is usually handled by using a controller that is paired with an automatic transfer switch (ATS) and an external relay.
The relay allows the electronic controller to turn the load on or off by acting as a switch. The signal is sent to the relay and prompts the switch to open or close, which will open or close the load. When monitoring the power output of Cummins generator, the controller can be set to operate critical specific equipment, machinery or utilities with Cummins generator power off - this is called priority loading.
Priority loading: Priority loading will ensure that you only supply power to the key equipment, machinery or systems needed in the facility to ensure that your enterprise can continue to operate normally even during power failure. This may be used for manufacturing equipment, processing machinery, temperature control storage, data center servers, etc. According to the size and rating of Cummins generator, in addition to key equipment, projects that may be considered as low priority can also be powered by Cummins generator, machinery and systems.
Load management of Cummins generators running in parallel: When Cummins generators are running in parallel, load management may be necessary. In the case that one of the Cummins generators is shut down or shut down for maintenance, load management allows the lower priority loads to be disconnected and still delivers enough power to all the higher priority loads.
What are the benefits of load management: load management can also improve power quality through load group control. This is when the load is lower than the required limit, the load group can be activated to ensure the normal operation of Cummins generator. Load management can also provide load relief, which is where a single Cummins generator can be connected to the bus without overload. Then, you can delay and intermittently add load one by one to restore voltage and overall frequency of Cummins generator. Load management may not always be necessary for your specific use case or application.
Starlight Power has advanced testing equipment, modern production technology, professional manufacturing technology, perfect quality management system, and strong technical research and development capabilities. It can provide 3KW~2500KW various specifications of ordinary, automatic, four protection, automatic switching, low noise and mobile generator sets, high quality and low energy consumption to meet the diverse power needs of customers, and can also meet users with different voltages and different frequencies. It is required to create a parallel power supply system for multiple units. If you are interested in our product or any question on generator, welcome to send email to sales@dieselgeneratortech.com.