Mar. 22, 2023
How much does a 250 kw diesel generator usually cost? Regarding the question of how much a 250kw diesel generator costs, we are often consulted by our 250kw diesel generator company. What are the prices, fees, and fees for producing 250kw diesel generators? How much does it cost to produce a 250kw diesel generator? What are the charging standards, detailed lists, quotation lists, and market prices for 250kw diesel generators produced by the manufacturer? Everyone is very concerned about these issues. How much does a 250kw diesel generator typically cost and how much does a 250kw diesel generator actually cost? How much is the production price of a 250 kw diesel generator?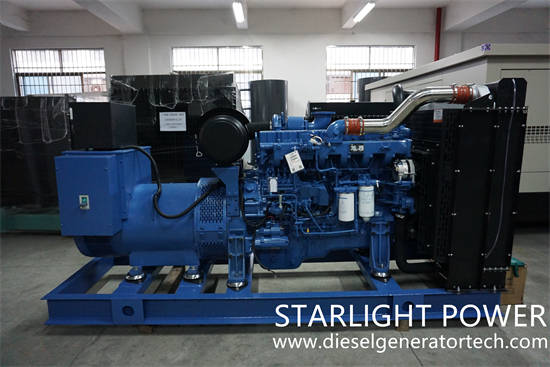 With the continuous progress of science and technology and the increasing shortage of power supply, there are more and more applications of generator sets for various communication equipment and units. Which is the best manufacturer of 250kW diesel generator set? Please choose Jiangsu Starlight Electricity Equipments Co.,Ltd..
Jiangsu Starlight Electricity Equipments Co.,Ltd. was founded in 1974 and is a professional manufacturer of diesel generator sets. Since 1992, the company has been a generator manufacturer certified by the "National Quality Supervision and Inspection Center for Internal Combustion Engine Generator Sets". It has 64 sales and service departments throughout the country, providing users with a one-stop service of design, supply, commissioning, and maintenance at any time. The brands of 250kW diesel generator sets include Cummins, Volvo, Yuchai, Shangchai, Wudong, Weichai, etc. The quality of generator sets produced by different brands and manufacturers varies, and the prices vary. Users should be cautious when selecting and purchasing.
If you still have questions, please contact Jiangsu Starlight Electricity Equipments Co.,Ltd. We will provide you with a professional diesel generator purchase guide and configure a suitable diesel generator set for you. Looking forward to your inquiry, please send email to us for details sales@dieselgeneratortech.com.