Oct. 12, 2023
Do you know the effect of diesel generator set oil on mechanical lubrication? The engine oil has a mechanical smoothing effect, and the oil also has a certain persistence period. If stored for a long time, the physical and chemical functions of the oil will change, resulting in a deterioration of the lubrication condition during diesel generator set operation, which can easily cause damage to the unit parts. Therefore, the smooth oil should be replaced regularly. The filter plays a role in filtering diesel, engine oil, or water to prevent impurities from entering the engine body, and oil and impurities are inevitable in diesel. Therefore, during the operation of diesel generator sets, the filter plays an important role. However, together, these oil and impurities are accumulated on the filter wall, causing the filter to filter down and accumulate too much.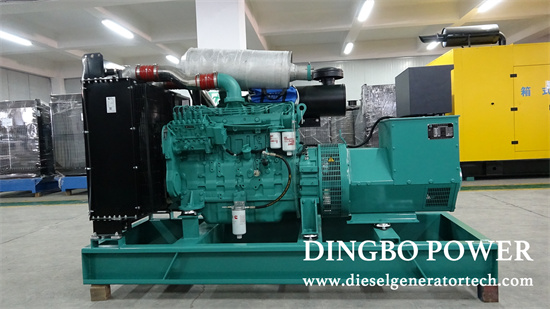 The oil circuit will not be able to be unblocked, which will cause shock when the oil engine is running with load. Therefore, during the normal operation of diesel generator sets, the top and commonly used units replace the three filters every 500 hours; The backup unit replaces the three filters every two years. If the water pump, water tank, and water delivery pipeline are not cleaned for a long time, resulting in poor water circulation, decreased cooling effect, outstanding water pipe joints, water leakage in the water tank and waterway, etc. If there are problems with the cooling system, the following results can be caused: the first, poor cooling effect, causing the unit to shut down due to high water temperature; Due to water leakage in the water tank, the water level inside the water tank will decrease, and the diesel generator set will also be unable to operate normally (to avoid freezing of water pipes when using the generator in winter, we suggest installing a water heater in the cooling system).
Guangxi Dingbo Power Equipment Manufacturing Co.,Ltd was founded in 1974 and is one of the earliest manufacturers of generators and diesel generator sets in China. The company has a registered capital of 218.88 million yuan. The company covers an area of 86,000 square meters and a building area of 55,000 square meters. There are more than 660 employees, including 456 professional technicians and 106 senior technicians. It has 46 sales and service outlets nationwide. The main products are diesel engines, generator sets, and diesel generators, providing users with a one-stop service of design, supply, debugging and maintenance at any time. Dingbo has always insisted on using first-class talents, building first-class enterprises, manufacturing first-class products, creating first-class services, and making every effort to build a first-class domestic enterprise. If any question please feel free to visit our website https://www.dieselgeneratortech.com/ or send email to sales@dieselgeneratortech.com.