Feb. 10, 2023
It is important to know that under the condition that the daily maintenance system of the oil engine is strictly implemented, the potential hidden problems of the generator set in service beyond the service life are mainly aging, corrosion, leakage, large pipeline resistance, low insulation, poor contact, etc., while the problems of mechanical wear or insufficient strength and stiffness are relatively few.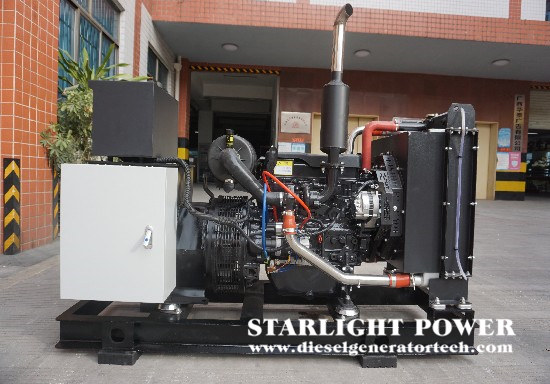 For generating set that have reached the service life specified in the maintenance regulations, if the reliability is low and the main performance indicators fail to meet the requirements, the network operation safety will be affected and the operation and maintenance costs will be high, they should be resolutely scrapped and withdrawn from the network.
For the generator set that has exceeded the effective service life, the main performance is still good and meets the operation quality requirements, and it can continue to be used. However, on the basis of comprehensive inspection and evaluation, the appropriate in-depth maintenance plan should be formulated, and the maintenance should be carried out in strict accordance with the in-depth maintenance plan. It is also guaranteed to conduct comprehensive inspection and evaluation and in-depth maintenance of the generator unit every three years.
Deep maintenance measures: Because the brand, power, service life and service conditions of the generator set are different, the corresponding deep maintenance plan must be formulated according to the actual detection of the generator set. Refer to for detailed parameters of maintenance adjustment. Before carrying out in-depth maintenance, the operator should be fully informed of the use of the generator set, including the use conditions (bad operating environment temperature, overload, etc.), whether to carry out normal maintenance, and whether to use appropriate lubricating oil, coolant and fuel.
Jiangsu Starlight Power Generation Equipment Co., Ltd. was founded in 1974 and is one of the earliest manufacturers of generators and diesel generator sets in China. The company has a registered capital of 218.88 million yuan. The company covers an area of 86,000 square meters and a building area of 55,000 square meters. There are more than 660 employees, including 456 professional technicians and 106 senior technicians. It has 46 sales and service outlets nationwide. The main products are diesel engines, generator sets, and diesel generators, providing users with a one-stop service of design, supply, debugging and maintenance at any time. Starlight has always insisted on using first-class talents, building first-class enterprises, manufacturing first-class products, creating first-class services, and making every effort to build a first-class domestic enterprise. If any question please feel free to visit our website https://www.dieselgeneratortech.com/ or send email to sales@dieselgeneratortech.com.