Aug. 15, 2023
In the accidents of diesel generator sets, equipment quality issues, operational issues, installation errors, and other issues account for a significant proportion. In order to ensure safe operation, what safety technical requirements should diesel generator sets meet? In this article, the diesel generator set manufacturer's power generation equipment answers your questions.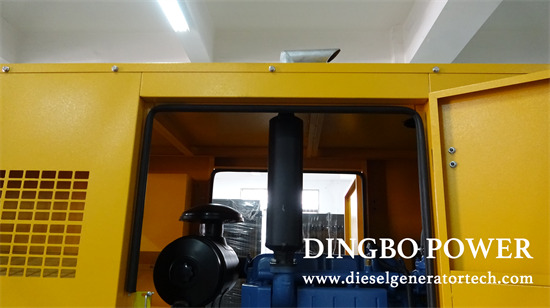 Dingbo technicians believe that the following content needs to be carefully understood:
(1) Reliable protective measures should be taken for exposed ground and personal contact with power generation equipment.
(2) The live parts of the equipment should maintain a certain safe distance from the ground and other live parts.
(3) Power systems that are prone to overvoltage should have overvoltage protection devices such as lightning rods, lightning wires, lightning arresters, and protective gaps.
(4) The low-voltage power system should have grounding and neutral protection devices.
(5) Different types of protective measures such as installing high-voltage fuses and circuit breakers should be taken for various high-voltage electrical equipment; Corresponding low voltage electrical protection measures should be taken to protect low-voltage electrical equipment.
(6) Safety signs should be installed at the installation site of power generation equipment.
(7) According to the characteristics and requirements of certain power generation equipment, special safety measures should be taken.
In addition, the ventilation and ventilation issues in the construction of diesel generator room are also one of the key points, and carbon monoxide poisoning in the room is also one of the frequent accidents. Reasonable design of the room environment can effectively prevent the probability of this type of accident, achieve safe electricity use, and efficient production.
Jiangsu Dingbo Power Generation Equipment Co., Ltd. has been established for many years. In addition to strict requirements on the quality of diesel generator set products and after-sales service, it also has strict regulations on the plant environment, production equipment and supporting facilities, which reflects the strict style of Dingbo people. It is not only responsible for generator products, customers, but also employees, so that every employee of Dingbo Power generation equipment can work in a comfortable environment, Make it comfortable for every visiting customer to visit. Dingbo Power Group, relying on high-quality generators, generator sets, diesel generator, diesel generator sets, good services and the care of friends from all walks of life, carries forward the enterprise spirit of "pragmatic innovation, pioneering, unity and hard work, dare to be the first", and adheres to the enterprise style of "treating people with sincerity and heart to heart", has won the strong support of customers in the fields of post and telecommunications, finance, petrochemical, metallurgy, transportation, education, medical care, etc, Having a proud performance. Dingbo people are gradually moving towards economies of scale and entering the international market after joining the WTO with flexible sales strategies and relying on the company's advantages and strength. If you would like to get more information welcome to contact us via sales@dieselgeneratortech.com.