Mar. 28, 2023
When customers choose to purchase diesel generator sets, they will not only consider the efficiency of operation, but also pay attention to the safe operation of the equipment. Starlight has contacted many customers, and has sorted out some key points of safe operation in the daily feedback from customers and friends, sharing them. We hope to give you a reminder that good safety can lead to good work efficiency and effectiveness.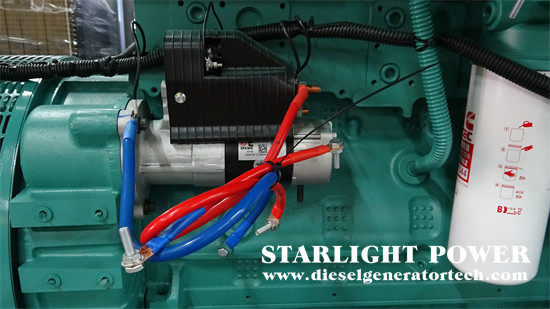 1. The boiling point of unit cooling water under pressure is higher than that of ordinary water. Therefore, when the generator is running, do not open the pressure cap of the water tank or heat exchanger. Before maintenance, be sure to let the generator set cool and allow the pressure to be released.
2. "Diesel contains benzene and lead. When inspecting, discharging, or refilling diesel fuel, be particularly careful not to swallow or inhale diesel fuel, as is the case with engine oil.". Do not inhale the exhaust gas emitted by the unit.
3. Install fire extinguishers in the most appropriate locations. Refer to the regulations of the local government fire department in your area and use the correct type of fire extinguisher. Foam fire extinguishers shall not be used for fires caused by electrical equipment.
4. Do not place unnecessary grease or lubricating oil on the diesel generator set. The accumulated grease and lubricating oil can cause overheating of the generator set, damage to the engine, and a risk of fire.
5. The generator set should be kept clean and free of debris. Remove all debris from the generator set and keep the floor clean and dry.
It is also very important that operators do not operate diesel generator sets when they are mentally or physically tired, or after drinking alcohol or taking drugs. To ensure safety, operators of Cummins diesel generator sets must first have safety awareness, so that the above safety protection work can be carried out properly.
Regular operation training is also important for safe operation. During the training process, everyone can also summarize new experiences and improve the working ability of the entire working group.
Jiangsu Starlight Power Generation Equipment Co., Ltd. was founded in 1974 and is one of the earliest manufacturers of generators and diesel generator sets in China. The company has a registered capital of 218.88 million yuan. The company covers an area of 86,000 square meters and a building area of 55,000 square meters. There are more than 660 employees, including 456 professional technicians and 106 senior technicians. It has 46 sales and service outlets nationwide. The main products are diesel engines, generator sets, and diesel generators, providing users with a one-stop service of design, supply, debugging and maintenance at any time. Starlight has always insisted on using first-class talents, building first-class enterprises, manufacturing first-class products, creating first-class services, and making every effort to build a first-class domestic enterprise. If any question please feel free to visit our website https://www.dieselgeneratortech.com/ or send email to sales@dieselgeneratortech.com.