Jun. 15, 2018
As we know that a diesel generator is the combination of a diesel engine and a alternator (a synchronous AC generator) to generate electricity. It can be as prime power or backup power for electric power generation.
Engine is as the core component of the generator. If you want to run it well, carefully maintenance is necessary. Today, we will talk about "six steps" method for diesel engine maintenance.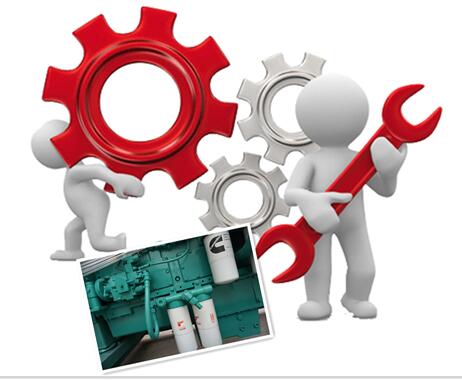 1. Running-in/Grinding-in
This is the basis for prolonging service life. Both new and overhauled engines must be grinded according to the rules before they can be put into normal operation.
2. Clean fuel, water, air and machine body
Diesel is the main fuel of the engine. If the diesel oil is not pure, it will make the precise matching body wear and tear, increase the matching body clearance, cause oil leakage, oil dripping, reduce the oil supply pressure, increase the gap, even cause oil path clogging and so on main failure.
If there is a lot of dust in the air, it will accelerate the wear of the cylinder sleeve, piston and piston ring. If the cooling water is not pure, it will block the water scale of the cooling system, which will hinder the engine heat dissipation, result in poor lubrication condition and severe wear of the body.
If the body appearance is not clean, it will make the surface corrosion and shorten the service life.
3. Enough diesel/oil, water and air
If the supply of diesel and air is not timely or interrupted, there will be some problems, such as difficult starting, poor combustion, power coastdown, and the engine can not run normally.
If the oil supply is insufficient or interrupted, engine lubrication will be poor, the body will wear seriously and even burning tile phenomenon. If the cooling water is not enough, the machine temperature will be too high, the power will decrease, the wear will be aggravated, and the service life will be reduced.
4. Make a regular inspection on fasteners for any loose condition
The bolts and nuts are easy to loosen due to the influence of vibration shock and uneven load during the operation of the diesel engine. There are all parts of the adjustment bolts should be checked to avoid causing loosening and damage to the body.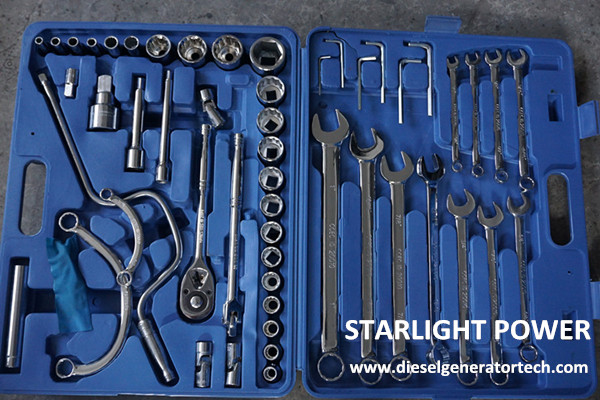 5. Inspection and adjustment
That is, diesel engine valve clearance, valve timing, fuel supply advance angle, injection pressure and ignition timing should be checked and adjusted, so as to ensure that the engine is always in good technical condition, only in this way can save fuel and extend the service life.
6. Proper use of diesel engine
Before starting, make sure that all lubrication parts shall be lubricated.
After starting, water temperature should reach 40 ℃ - 50 ℃ before putting into operation, long time overload or low speed operation is strictly prohibited. Before stopping, the load should be removed to reduce the speed. When the water temperature drops to 40 ℃ - 50 ℃ after the shutdown in winter, the engine with cooling water has been injected with antifreeze.
The maintenance of the engine should be done regularly at ordinary times to keep the machine in good condition.
Starlight Power - China's Largest Brand Engine OEM Cooperative Manufacturer
Starlight Power has a management team with advanced consciousness, strong youth and proficient business, taking the establishment of high-tech innovation enterprises as the starting point, insisting on "high starting point, high technology, excellent service", and actively collecting and absorbing advanced technology and advanced products at home and abroad. Constantly update the products.
In recent years, we have cooperated extensively with Swedish Volvo, American Cummins, British Perkins, Germany Deutz, Korea Doosan, Germany MTU, Ricardo, Shangchai, Yuchai, Weichai, Jichai, Tongchai, and Wudong and so on famous engine companies, and have become their OEM supporting factory and technology centers.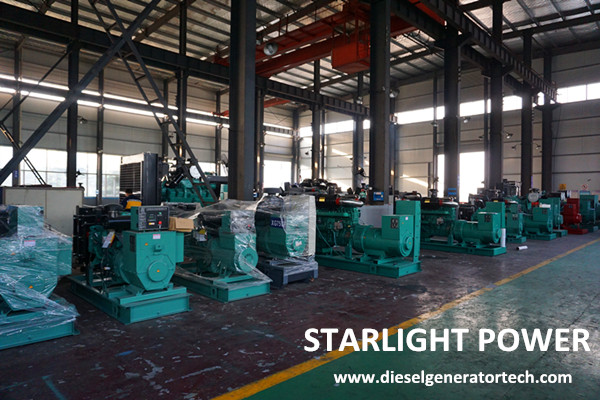 Starlight Power - Outstanding Achievement
Between 2010 and 2017, Starlight Cummins Series diesel generator won the National sales Championship for eight consecutive years, becoming Cummins largest OEM cooperative manufacturer in China.
Besides, Starlight company has been working with Yuchai Power since 2015. So far, it has been the core OEM partner of Yuchai Power in China. Yuchai engine is China famous engine brand, In 1994, Yuchai became the first Chinese company to be listed on the New York Main Board (NYSE: CYD)
Starlight company has been working with Shangchai Power for many years and has been the largest OEM cooperative manufacturer in China since 2009.
Starlight Volvo Series generator set, top 3 sales in Asia Pacific, is the core OEM partner of Sweden's Volvo company in Asia Pacific region.