Sep. 23, 2021
What are the preparatory work for Volvo diesel generator sets before operation? We believe everyone is very common in life, because now some companies cannot do without such a tool. But what should we do before the Volvo diesel generator set runs? Today we will give you an analysis. In fact, the life of Volvo diesel generator sets is very long. If we have to do a regular maintenance, it will have a longer service life. For Volvo diesel generator sets before operation, for example, we must first Understand that the voltage of Volvo diesel generator set is 400V, so the frequency is 50 Hz.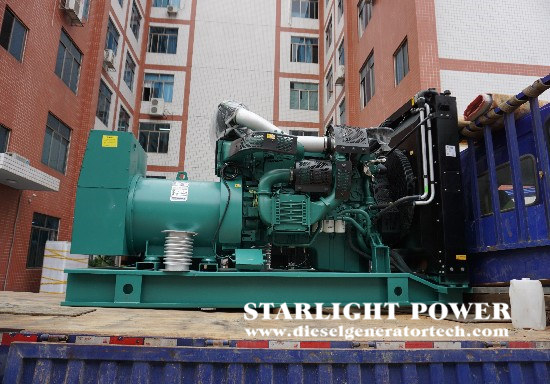 If there is no difference in the balance of the three voltages, it cannot deviate too much from 400V, nor can it be too much below 50 Hz nor too much higher than 50 Hz, because only in such a situation, Only Volvo diesel generator sets can operate normally. In addition, the radiator should also be paid attention to. The radiator must be cooled in a saturated state and the temperature must be above 60 ℃ to operate. If it does not meet this standard, don't start because it will damage it. machine.
In addition, engine oil also has certain requirements. It must not be lower than 0.2 scale within the specified scale line. Once it is low, it may not be able to operate normally. A filter of the engine is also very important, we must always pay attention to it, if it is green, it can be used normally, but if it shows red, it should be replaced quickly. Ensure that the whole Volvo diesel generator set has a reliable and effective grounding, and the cable connection is correct and reliable without breaking the skin.
The air switch of Volvo diesel generator set can be opened and closed freely and flexibly. The capacity of the air switch should be close to the current of Volvo diesel generator set and be effectively protected. Finally, the simplest and most important link is that there is enough load in the fuel tank of the Volvo diesel generator set to run.
Starlight Power has a management team with advanced consciousness, strong youth, and proficient business. It takes the establishment of a high-tech innovation enterprise as the starting point, adheres to "high starting point, high technology, and excellent service", actively gathers and absorbs advanced technology and products at home and abroad, and continuously monitors products. Renewal. In recent years, the company has extensively cooperated with Swedish Volvo, American Cummins, British Perkins, Korean DOOSAN, German MTU, Ricardo, Shanghai Diesel, Yuchai, Weichai, Jichai, Tongchai, Wudong and other companies, and become (OEM ) Supporting factories and technical centers have laid a solid foundation for opening up the international market. Starlight has advanced testing equipment, modern production technology, professional manufacturing technology, perfect quality management system, and strong technical research and development capabilities. It can provide 3KW~2500KW various specifications of ordinary, automatic, four protection, automatic switching, low noise and mobile generator sets, high quality and low energy consumption to meet the diverse power needs of customers, and can also meet users with different voltages and different frequencies. It is required to create a parallel power supply system for multiple units. For more information, welcome to send email to sales@dieselgeneratortech.com.