Jan. 18, 2022
What should we pay attention to when replacing a Volvo diesel generator set? When replacing parts for Volvo diesel generators, there are many things to pay attention to, such as the cleaning of parts, the matching of parts, the technical requirements for assembly, etc., let me tell you the detailed method. Volvo diesel generator diesel engine replacement parts repair assembly must pay attention to cleanliness. If mechanical impurities, dust and sludge are mixed in the body during assembly, it will not only accelerate the wear of parts, but also easily cause oil circuit blockage, resulting in accidents such as burning tiles and holding shafts. Therefore, care should be taken to ensure the cleanliness of the parts when repairing and assembling the diesel generator parts. Different enlarged parts (accessories) of the same model are not universal. When using the repair size method, enlarged parts can be selected, but it is necessary to identify which level of parts to enlarge.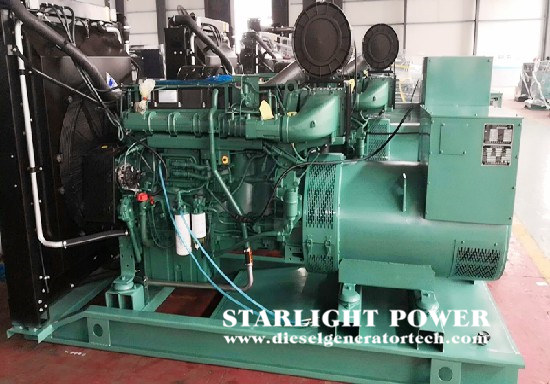 If the size of the parts is not grasped when the Volvo diesel generator is replaced and repaired, it will not only waste time, but also cannot guarantee the quality of the repair, and will greatly reduce the service life of the bearing bush, and in severe cases, the entire generator set will be scrapped. Pay attention to assembly technical requirements for Volvo diesel generator replacement repair. Maintenance personnel generally pay more attention to the valve clearance and bearing clearance of diesel generators, but some technical requirements are often ignored. The failure of cylinder leakage or continuous erosion of the cylinder head gasket will occur. Volvo diesel generator replacement parts repair Note that some matching parts need to be replaced in pairs.
For example, the three precision parts of the injector needle valve pair, the plunger pair and the oil outlet valve pair should be replaced in pairs, which can generally be done. However, some other accessories are not replaced in pairs. For example, when replacing gears, only the one with more serious wear will be replaced. After assembly, due to poor meshing, increased noise, increased wear, and greatly shortened service life, so in diesel generator sets When the diesel engine is replaced and repaired, it should be noted that some matching parts should be replaced in pairs to ensure the quality of maintenance.
Jiangsu Starlight Power Generation Equipment Co., Ltd. was founded in 1974 and is one of the earliest manufacturers of generators and diesel generator sets in China. The company has a registered capital of 218.88 million yuan. The company covers an area of 86,000 square meters and a building area of 55,000 square meters. There are more than 660 employees, including 456 professional technicians and 106 senior technicians. It has 46 sales and service outlets nationwide. The main products are diesel engines, generator sets, and diesel generators, providing users with a one-stop service of design, supply, debugging and maintenance at any time. Starlight has always insisted on using first-class talents, building first-class enterprises, manufacturing first-class products, creating first-class services, and making every effort to build a first-class domestic enterprise. If any question please feel free to visit our website https://www.dieselgeneratortech.com/ or send email to sales@dieselgeneratortech.com.