Aug. 17, 2021
What do you think the diesel generator set needs to pay attention to to maintain the operating state? The diesel generator set is required to maintain the ready-to-operate state. It should have a heating device to ensure that the oil temperature and cooling medium temperature during emergency startup and rapid loading are not less than 15°C. If the inspection of power supply and automatic shutdown is automatically started, the diesel generator set should be able to start automatically after receiving the start command of automatic control or remote control. When the diesel generator set fails for the third time after the automatic start, a start failure signal should be issued; standby diesel power generation is provided When generating units, the program start system should be able to automatically transmit the start command to another standby diesel generator set.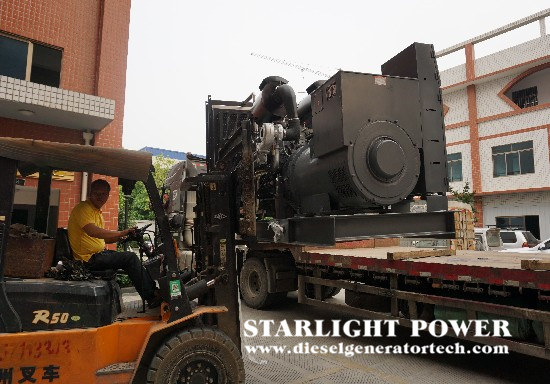 The time from the automatic start command to the supply of power to the load should not exceed 3 minutes. After the diesel generator set is automatically started, the first load should not be less than 50% of the nominal load. After receiving an automatic or remote shutdown command, the diesel generator set should be able to stop automatically; for the standby diesel generator set used in parallel with the mains power grid, when the grid returns to normal, the diesel generator set should be able to automatically switch or stop automatically, and the shutdown method will stop. The delay time should comply with the product technical specifications.
Secondly, the success rate of automatic startup is not less than 99%. There are also no-load voltage setting range requirements. The no-load voltage setting range of diesel generator sets is not less than 95%-105% of the nominal voltage. The automatic replenishment function requires that the diesel genset can automatically charge the starting battery. Automatic protection function requirements, diesel generator sets should have phase loss, short circuit, over current, over speed, high water temperature cylinder temperature, low oil pressure protection.
Starlight Power has a management team with advanced consciousness, strong youth, and proficient business. It takes the establishment of a high-tech innovation enterprise as the starting point, adheres to "high starting point, high technology, and excellent service", actively gathers and absorbs advanced technology and products at home and abroad, and continuously monitors products. Renewal. In recent years, the company has extensively cooperated with Swedish Volvo, American Cummins, British Perkins, Korean DOOSAN, German MTU, Ricardo, Shanghai Diesel, Yuchai, Weichai, Jichai, Tongchai, Wudong and other companies, and become (OEM ) Supporting factories and technical centers have laid a solid foundation for opening up the international market. Starlight has advanced testing equipment, modern production technology, professional manufacturing technology, perfect quality management system, and strong technical research and development capabilities. It can provide 3KW~2500KW various specifications of ordinary, automatic, four protection, automatic switching, low noise and mobile generator sets, high quality and low energy consumption to meet the diverse power needs of customers, and can also meet users with different voltages and different frequencies. It is required to create a parallel power supply system for multiple units. For more information, welcome to send email to sales@dieselgeneratortech.com.