Mar. 07, 2023
Generally, if the staff suspect that the generator set has air leakage during maintenance, they need to carry out further inspection. If the diesel generator set is disassembled for inspection, it is very troublesome and time-consuming. So Starlight summarized some non-disassembly detection techniques for diesel engine air leakage, hoping to help you.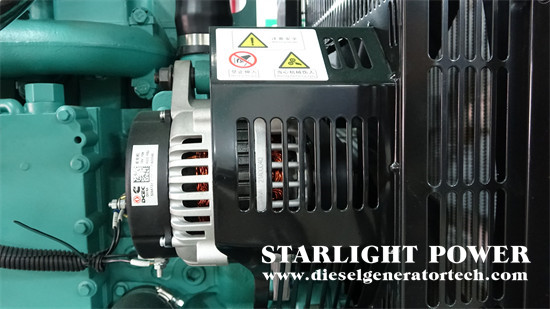 Non-disassembly detection technique for diesel engine air leakage
Valve leakage: do not open the compression stroke crankshaft to reduce pressure and shake, it can hear the hissing sound at the inlet and outlet. If the inlet and outlet pipes have been deleted, you can hear more clearly that cotton can be seen from the feather in and out of the port, and the feather air blows out to prove the valve leakage.
Piston ring leakage: do not reduce the pressure of the crankshaft. When the crankshaft is shaken to half of the compression stroke, the crankshaft will feel no small compression force or compression force after the vibration stops for 5 - 10 minutes. In addition, when shaking and rotating the crankshaft, they can hear the sound of oil leakage in Canada. If the spark plug or fuel injector is installed into a small hole in the cylinder, the leakage sound will decrease or disappear, and the increase of compression force significantly proves the piston ring leakage.
Air filter leakage: When checking the leakage fabric of the air filter and intake manifold, the first available block enters the central government of the air pipe to see if it is in the 3 - 5 flame engine (the engine is operating at low speed). If not, please pay attention to the air filter leakage.
Fuel injector mounting hole leakage: the fuel injector mounting hole, such as spark plug and preheating screw plug, will leak. Soot will appear at the leaking position. When the leakage is serious, the sound will be emitted. The oil coated parts will leak when foam is used to prove that the fuel injector at the mounting hole is leaking.
Jiangsu Starlight Power Generation Equipment Co., Ltd. was founded in 1974 and is one of the earliest manufacturers of generators and diesel generator sets in China. The company has a registered capital of 218.88 million yuan. The company covers an area of 86,000 square meters and a building area of 55,000 square meters. There are more than 660 employees, including 456 professional technicians and 106 senior technicians. It has 46 sales and service outlets nationwide. The main products are diesel engines, generator sets, and diesel generators, providing users with a one-stop service of design, supply, debugging and maintenance at any time. Starlight has always insisted on using first-class talents, building first-class enterprises, manufacturing first-class products, creating first-class services, and making every effort to build a first-class domestic enterprise. If any question please feel free to visit our website https://www.dieselgeneratortech.com/ or send email to sales@dieselgeneratortech.com.