Sep. 05, 2023
Diesel generator set manufacturers often receive feedback calls from customers that diesel generator sets can sometimes start normally, but they cannot make a sound. What is the reason for this? In this article, Dingbo Power Generation Equipment provides a brief analysis of this abnormal phenomenon.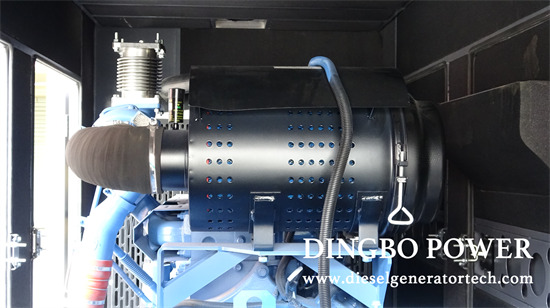 In fact, this phenomenon is very normal, usually caused by the loss of excitation of diesel generator sets after long-term non use. This situation does not require professional maintenance from the manufacturer, and can be solved by oneself. Below, Dingbo Power Generation Equipment shares several handling methods, as follows:
1. If the loss of excitation is caused by the accidental tripping of the deexcitation switch, the deexcitation switch should be immediately reclosed. If the reclosing is unsuccessful, the diesel generator set should be immediately disconnected and shut down.
2. If the diesel generator unit loses excitation but does not trip, the active load should be reduced within 1.5 minutes. The allowable operating time after loss of excitation is 15 minutes.
3. If the loss of excitation causes oscillation of the diesel generator set, the generator should be immediately disconnected and shut down, and reconnected to the grid after the excitation is restored.
4. If the loss of excitation is due to the AVR of the excitation regulator switching from the working channel to the backup channel, and the automatic mode fails, it will switch to manual mode for operation.
5. After the loss of excitation protection action, if the excitation mode is automatically switched and the active load reduction is ineffective and acts on a trip, it shall be handled as an accident shutdown.
If the above methods cannot be used, it is necessary to contact the manufacturer of the diesel generator set to solve the problem. The magnetization work of the diesel generator set should be carried out under the guidance of the manufacturer or wait until the diesel generator manufacturer repairs it. It cannot be reluctantly used to avoid causing additional losses due to the fault.
Guangxi Dingbo Power Equipment Manufacturing Co.,Ltd was founded in 1974 and is one of the earliest manufacturers of generators and diesel generator sets in China. The company has a registered capital of 218.88 million yuan. The company covers an area of 86,000 square meters and a building area of 55,000 square meters. There are more than 660 employees, including 456 professional technicians and 106 senior technicians. It has 46 sales and service outlets nationwide. The main products are diesel engines, generator sets, and diesel generators, providing users with a one-stop service of design, supply, debugging and maintenance at any time. Dingbo has always insisted on using first-class talents, building first-class enterprises, manufacturing first-class products, creating first-class services, and making every effort to build a first-class domestic enterprise. If any question please feel free to visit our website https://www.dieselgeneratortech.com/ or send email to sales@dieselgeneratortech.com.