Aug. 26, 2021
Diesel generator sets are used as emergency backup power sources for all walks of life, and the earth guarantees power supply. The feature of the backup power supply is that it is not used at ordinary times and can be supplied in time when it is used. To achieve this effect, we must pay attention to the maintenance of diesel generator sets. Because the standby diesel generator set is in a static state for a long time, the various materials of the set itself will undergo complex chemical and physical changes with the oil, cooling water, diesel, air, etc., which will "discharge" the set.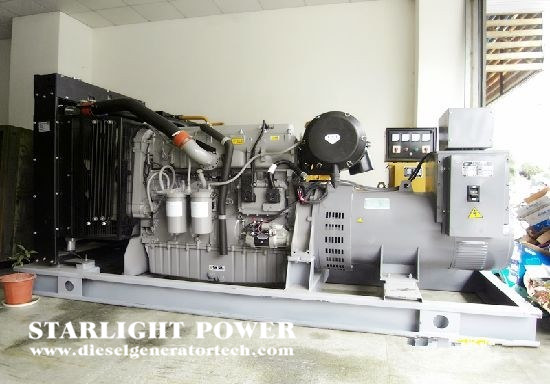 When the after-sales maintenance personnel of our company conduct on-site repairs, they found that many serious failures occurred, often due to failure to do routine maintenance; or minor failures that users did not pay attention to, etc., which caused the diesel generator set to fail to work normally.
In the daily inspection of diesel generator sets, it is difficult for non-professionals to find some small traces, and this situation usually leads to major failures of the generator sets and cannot be used. It was discovered that the equipment could not be operated until the unit needs to be started in an emergency. After the repair was reported, the maintenance personnel arrived at the scene to judge the fault, determined the maintenance plan, and then began to purchase parts and repairs. The damage caused is irreversible.
Starting the battery is the foundation to ensure the normal start of the diesel generator set. Nearly 30% of the faults in the unit cannot be started and repaired are caused by: the starting battery failure of the unit, for example: the battery has not been maintained for a long time, and the electrolyte moisture cannot be obtained in time after volatilization Supplement; no starting battery charger is configured; the battery power decreases after a long period of natural discharge; or the charger used requires manual equalization/floating charge switching, and the battery power is not up to the required due to negligence.
Daily maintenance and overhaul of diesel genset are very important, especially in summer and winter, when the ambient temperature deviation is too large. The correct inspection and maintenance require personnel with professional knowledge and rich experience to implement.
Starlight Power has a management team with advanced consciousness, strong youth, and proficient business. It takes the establishment of a high-tech innovation enterprise as the starting point, adheres to "high starting point, high technology, and excellent service", actively gathers and absorbs advanced technology and products at home and abroad, and continuously monitors products. In recent years, the company has extensively cooperated with Swedish Volvo, American Cummins, British Perkins, Korean DOOSAN, German MTU, Ricardo, Shanghai Diesel, Yuchai, Weichai, Jichai, Tongchai, Wudong and other companies, and become (OEM ) Supporting factories and technical centers have laid a solid foundation for opening up the international market. Starlight has advanced testing equipment, modern production technology, professional manufacturing technology, perfect quality management system, and strong technical research and development capabilities. It can provide 3KW~2500KW various specifications of ordinary, automatic, four protection, automatic switching, low noise and mobile generator sets, high quality and low energy consumption to meet the diverse power needs of customers, and can also meet users with different voltages and different frequencies. It is required to create a parallel power supply system for multiple units. For more information, welcome to send email to sales@dieselgeneratortech.com.