Dec. 15, 2022
As for the main functions of Cummins generator set controller, today we will briefly introduce the relevant contents. The main functions include: ATS control function, unit control parameter setting control and remote monitoring, unit parameter display, operation status display and other functions, which can realize the automatic startup, automatic cooling shutdown, automatic alarm protection and other functions of Cummins generator set.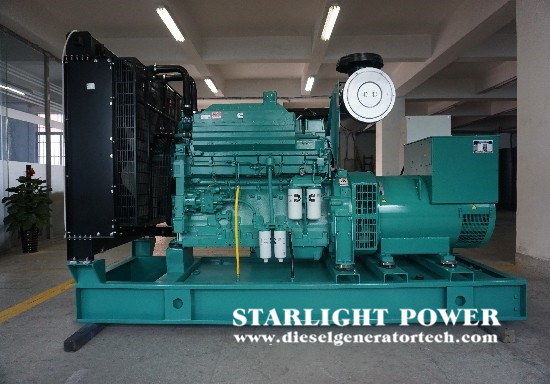 Display and measurement of real effective parameters: it can provide the actual value measurement of given parameters of Cummins generator set, and display the real data of Cummins generator set. High brightness backlight is used to make the display information clear even in the dark.
Flexible and convenient control: The input sensor of CR series controller can provide standard curve and user's on-site self calibration, the water temperature and oil pressure sensor can be selected, the switch or modulus can be input, and the speed is obtained from the generator power supply or speed sensor, providing multi-directional control methods including total speed, excitation, speed rise and fall, and shutdown.
Sensitive response and high stability: CR series controller adopts simple and efficient core program, which runs stably and reliably. Watchdog mode is adopted to ensure that the machine will never stop.
Security design: CR series control module adopts password control. When it is necessary to adjust or modify the parameters of the unit, it can be accessed through password. It cannot be modified without input or input error, which ensures the security of unit operation.
Communication and software: CR series controller has communication function and adopts RS-485 MOBUS communication mode. 1-255 resistances can be set with a rate of 9600. All settings can be directly set by the computer through communication, and three output relays can be customized by the user to execute commands through communication. Users can obtain the original operating software provided by the manufacturer for free.
Function selection: users can purchase some or all of the functions of the system to meet their needs.
Jiangsu Starlight Power Generation Equipment Co., Ltd. was founded in 1974 and is one of the earliest manufacturers of generators and diesel generator sets in China. The company has a registered capital of 218.88 million yuan. The company covers an area of 86,000 square meters and a building area of 55,000 square meters. There are more than 660 employees, including 456 professional technicians and 106 senior technicians. It has 46 sales and service outlets nationwide. The main products are diesel engines, generator sets, and diesel generators, providing users with a one-stop service of design, supply, debugging and maintenance at any time. Starlight has always insisted on using first-class talents, building first-class enterprises, manufacturing first-class products, creating first-class services, and making every effort to build a first-class domestic enterprise. If any question please feel free to visit our website https://www.dieselgeneratortech.com/ or send email to sales@dieselgeneratortech.com.