May. 12, 2023
The influence of excitation regulation on the stability of the power system of the diesel generator set. The main indicator of the stability level of the diesel generator set under the action of small interference is the electromagnetic power limit of the diesel generator set and the limit of the rotor operating angle.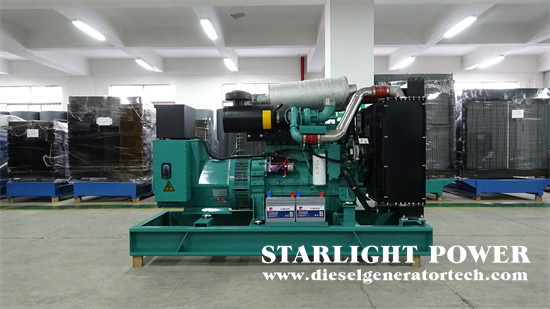 When the electromagnetic power of the diesel generator set exceeds the maximum limit, the micro dynamic stability will be destroyed. For the transient stability level under large disturbance action, it refers to the allowable clearing time of the maximum short-circuit fault at the same fault point and in the same fault form under certain output power conditions.
That is, when the transmission line of the diesel generator set is at a certain transmission power, a short circuit occurs in a certain form in K power, and the system is stable when the fault clearing time of the diesel generator set occurs. It is called the maximum allowable clearing time of the system when such fault occurs in K power, which indicates that the stable level of the system's steady state diesel generator set is higher.
To maintain the voltage at the diesel generator terminal or the specified control point at a given level and meet the requirement of diesel generator, the first consideration is to ensure the safety of the operating equipment of the diesel generator power system, and the second is to ensure the economy of the diesel generator operation.
Because it is most economical for diesel generator to operate near the rated voltage, if the voltage of diesel generator drops, the stator current required to output the same power will increase, thus increasing the loss of diesel generator.
In addition, maintaining the voltage of diesel generator is consistent with improving the stability of power system, improving the static stability, transient stability and dynamic stability of diesel generator power system operation.
Jiangsu Starlight Power Generation Equipment Co., Ltd. was founded in 1974 and is one of the earliest manufacturers of generators and diesel generator sets in China. The company has a registered capital of 218.88 million yuan. The company covers an area of 86,000 square meters and a building area of 55,000 square meters. There are more than 660 employees, including 456 professional technicians and 106 senior technicians. It has 46 sales and service outlets nationwide. The main products are diesel engines, generator sets, and diesel generators, providing users with a one-stop service of design, supply, debugging and maintenance at any time. Starlight has always insisted on using first-class talents, building first-class enterprises, manufacturing first-class products, creating first-class services, and making every effort to build a first-class domestic enterprise. If any question please feel free to visit our website https://www.dieselgeneratortech.com/ or send email to sales@dieselgeneratortech.com.