Jul. 25, 2023
Cavitation failure of diesel generator set mainly refers to the diesel engine caused by cavitation damage. In fact, cavitation failure of diesel generator set has become an important factor affecting the service life and reliability of modern units. So how can our users avoid such malfunctions in their daily use? How did such a malfunction occur? The diesel generator set manufacturer will talk about relevant topics with you, hoping to help you.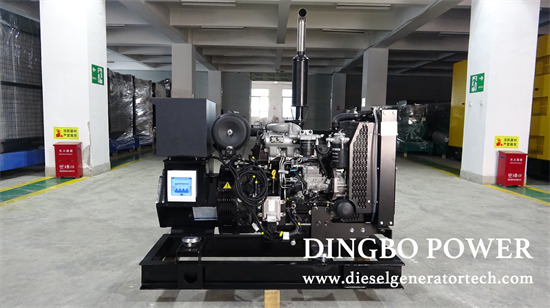 1. Usage factors
(1) The coolant temperature that is most prone to pitting corrosion is 40 ℃ -60 ℃, so it is important to maintain the coolant at a normal working temperature (80 ℃ -85 ℃) during use.
(2) The cooling liquid specified by the diesel generator set manufacturer shall be added instead of hard water or cooling water (liquid) with more impurities. Experiments have shown that hard water containing salts and alkalis has a pitting rate several tens of times higher than clean soft water.
(3) Try to reduce the time for idle, heavy load, and overloaded operation as much as possible.
(4) Add fuel according to regulations to reduce the rough operation of diesel engines caused by combustion.
2. Maintenance factors
(1) Replace the coolant according to regulations and clean the cooling system in a timely manner to keep it in good technical condition.
(2) Adjust the fuel supply advance angle and various components of the fuel system according to regulations to maintain good working performance of the fuel system and reduce the harm caused by abnormal combustion.
(3) Maintain good cylinder clearance, crankshaft bearing clearance, and connecting rod bearing clearance to reduce cylinder knocking and vibration.
(4) When installing cylinder liners, pistons, connecting rods, and other components, it is necessary to meet the requirements of verticality and parallelism as much as possible to reduce the abnormal impact of the piston on the cylinder liner.
3. Manufacturing factors
(1) Apply anti cavitation materials and vibration absorbing substances on the side wall of the water jacket.
(2) Improve the hardness of the outer surface of the cylinder liner; Minimize the roughness of the outer surface as much as possible; Select materials with strong resistance to pitting corrosion.
(3) Select an appropriate cylinder liner wall thickness to increase its stiffness to avoid resonance.
Guangxi Dingbo Power Equipment Manufacturing Co.,Ltd was founded in 1974 and is one of the earliest manufacturers of generators and diesel generator sets in China. The company has a registered capital of 218.88 million yuan. The company covers an area of 86,000 square meters and a building area of 55,000 square meters. There are more than 660 employees, including 456 professional technicians and 106 senior technicians. It has 46 sales and service outlets nationwide. The main products are diesel engines, generator sets, and diesel generators, providing users with a one-stop service of design, supply, debugging and maintenance at any time. Dingbo has always insisted on using first-class talents, building first-class enterprises, manufacturing first-class products, creating first-class services, and making every effort to build a first-class domestic enterprise. If any question please feel free to visit our website https://www.dieselgeneratortech.com/ or send email to sales@dieselgeneratortech.com.