Jul. 25, 2023
The diesel generator set is a mechanical equipment that converts other forms of energy into electrical energy. It is driven by a water turbine, steam turbine, diesel engine or other power machinery, and converts the energy generated by water flow, air flow, fuel combustion or atomic Nuclear fission into mechanical energy and transmits it to the diesel generator set, which then converts it into electrical energy. Diesel generator sets are widely used in industrial and agricultural production, national defense, science and technology and daily life. How to maintain the radiator of the diesel generator set? The maintenance cycle of the radiator of the diesel generator set is once every 200 hours of operation.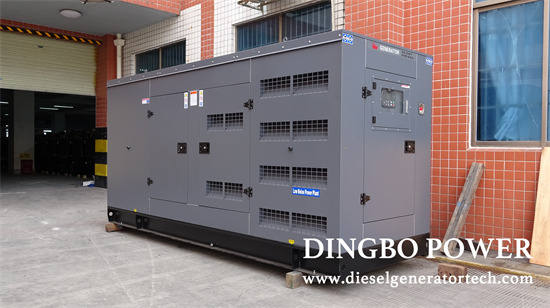 External cleaning:
Spray with hot water (including detergent). The method is to spray from the front of the radiator to the fan (if sprayed from the opposite direction, the dirt will only approach the center). When using this method, cover the diesel generator set with adhesive tape. If the above method cannot remove stubborn deposits, remove the radiator and immerse it in hot water reducing for about 20 minutes, and then clean it with hot water.
Internal descaling:
Drain the water from the radiator and then open the seal where the radiator is connected to the pipe
Pour a 45 degree 4% acid solution into the radiator, and after 15 minutes, dry the acid solution and inspect the radiator;
If there is still scale, use an 8% acid solution twice, and then rinse with clean water more than three times;
After descaling, neutralize twice with a 3% alkaline solution, and then rinse more than three times with clean water;
After all work is completed, check if the radiator is leaking, and if it leaks, repair it. If there is no water leakage, reinstall it. After reinstalling the radiator, refill it with clean water and add rust inhibitor.
Guangxi Dingbo Power Equipment Manufacturing Co.,Ltd has been established for many years. In addition to strict requirements on the quality of diesel generator set products and after-sales service, it also has strict regulations on the plant environment, production equipment and supporting facilities, which reflects the strict style of Dingbo people. It is not only responsible for generator products, customers, but also employees, so that every employee of Dingbo Power generation equipment can work in a comfortable environment, Make it comfortable for every visiting customer to visit. Dingbo Power Group, relying on high-quality generators, generator sets, diesel generator, diesel generator sets, good services and the care of friends from all walks of life, carries forward the enterprise spirit of "pragmatic innovation, pioneering, unity and hard work, dare to be the first", and adheres to the enterprise style of "treating people with sincerity and heart to heart", has won the strong support of customers in the fields of post and telecommunications, finance, petrochemical, metallurgy, transportation, education, medical care, etc, Having a proud performance. Dingbo people are gradually moving towards economies of scale and entering the international market after joining the WTO with flexible sales strategies and relying on the company's advantages and strength. If you would like to get more information welcome to contact us via sales@dieselgeneratortech.com.