Aug. 17, 2022
Diesel generators for regular or backup power require timely maintenance to ensure that they work efficiently to provide power throughout their life cycle. Large plants that require diesel generators to power their plant equipment may need in-house engineers to maintain their diesel generators. Small businesses or owners who only use diesel generators during power outages also need regular maintenance.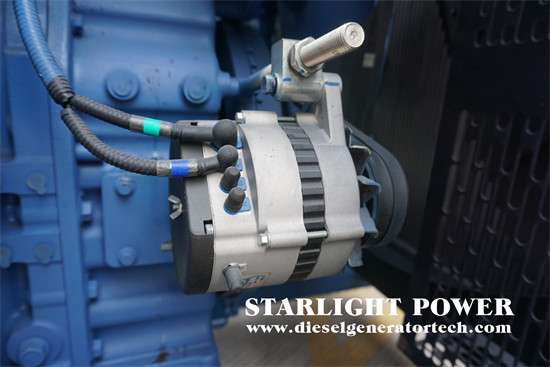 Regardless of the usage, diesel generators need to be checked in time to ensure their reliability. The long-term use of diesel generators allows people to predict when their components will need repairs or will fail. Creating and following a timely maintenance schedule will ensure your diesel generators run efficiently and have a long service life. If you're wondering how to perform regular maintenance on a diesel generator, you've come to the right place. When a diesel generator is running, its exhaust, electrical, and fuel systems must be closely monitored for anything that could lead to a hazardous event or endanger the lives of workers. leakage. Diesel generators contain internal combustion engines, so proper maintenance is essential to ensure their smooth and efficient operation.
A good practice is to perform repairs, such as an oil change, after your diesel generator has been running for more than 500 hours. For places where diesel generators run for a long time, such as construction sites, because the diesel generators run construction equipment, the service time is shorter. If your diesel generator is underperforming, it's time to check it out to find out what's wrong. If your diesel generator cannot be repaired, consider purchasing a new one, such as a diesel generator from electricity, to enjoy a wise investment and extend the life of your equipment.
If you want your diesel generator to run as efficiently as possible, you need to check the oil regularly. Turn off the diesel generator and use the dipstick to check the oil level inside the diesel generator. After turning off the diesel generator, wait a while for the oil to fall back into the crankcase from the upper part of the diesel generator engine. Use the dipstick to measure the oil level. Insert it into the oil inlet and see if the oil level is close to the mark on the dipstick. Always use the same oil as it may be different if you change the oil.
Jiangsu Starlight Power Generation Equipment Co., Ltd. was founded in 1974 and is one of the earliest manufacturers of generators and diesel generator sets in China. The company has a registered capital of 218.88 million yuan. The company covers an area of 86,000 square meters and a building area of 55,000 square meters. There are more than 660 employees, including 456 professional technicians and 106 senior technicians. It has 46 sales and service outlets nationwide. The main products are diesel engines, generator sets, and diesel generators, providing users with a one-stop service of design, supply, debugging and maintenance at any time. Starlight has always insisted on using first-class talents, building first-class enterprises, manufacturing first-class products, creating first-class services, and making every effort to build a first-class domestic enterprise. If any question please feel free to visit our website https://www.dieselgeneratortech.com/ or send email to sales@dieselgeneratortech.com.