Jun. 15, 2023
Generators are easy to find warranty around the world, with a small number of parts, high reliability, and relatively convenient maintenance. A generator is a generator driven by an internal combustion engine, which starts quickly and is easy to operate. However, the cost of internal combustion engine power generation is relatively high, so the generator is mainly used as an emergency backup power source or in areas where active power stations and some large power grids have not yet arrived. Generators are usually above 1000 rpm and have a capacity ranging from several thousand watts to several thousand kilowatts, with generators above 200 kilowatts being more commonly used. Their manufacturing is relatively simple, and the torque output on the diesel engine shaft fluctuates periodically. Therefore, generators operate under conditions of violent oscillation.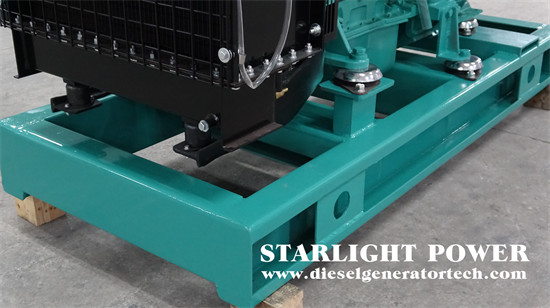 The nonlinearity index of ZnO Varistor is very small, and the leakage current is relatively small. Normal operation requires only microamps, so it can be directly bridged at both ends of the rotor circuit, so that the generator wiring is simple, and the generator installation is fast and reliable. However, SiC Varistor has a relatively large nonlinear index and a relatively large leakage current (milliampere level in normal operation). Therefore, it can not be directly connected to both ends of the generator rotor circuit, but needs to use jumper and other input links, which will make the installation wiring more complex, reduce the speed and reliability of installation, and increase the workload of installation and maintenance.
The key to completing these two functions is to quickly consume the energy of the generator's magnetic field. Currently, energy transfer type deexcitation switches are commonly used domestically and internationally, which quickly transfer excitation current and magnetic field energy to the deexcitation resistor for dissipation during deexcitation, and do not absorb energy at all. After a normal shutdown, the deexcitation switch does not need to be disconnected, as the normal shutdown of the generator relies on the automatic excitation regulator changing the trigger angle of the thyristor for inverter deexcitation. When the ZnO resistor experiences a breakdown fault, the fuse immediately responds and quickly fuses, causing the faulty branch of the generator to retract and work, thus ensuring the normal operation of the entire installation of the generator.
Jiangsu Starlight Power Generation Equipment Co., Ltd. was founded in 1974 and is one of the earliest manufacturers of generators and diesel generator sets in China. The company has a registered capital of 218.88 million yuan. The company covers an area of 86,000 square meters and a building area of 55,000 square meters. There are more than 660 employees, including 456 professional technicians and 106 senior technicians. It has 46 sales and service outlets nationwide. The main products are diesel engines, generator sets, and diesel generators, providing users with a one-stop service of design, supply, debugging and maintenance at any time. Starlight has always insisted on using first-class talents, building first-class enterprises, manufacturing first-class products, creating first-class services, and making every effort to build a first-class domestic enterprise. If any question please feel free to visit our website https://www.dieselgeneratortech.com/ or send email to sales@dieselgeneratortech.com.