Apr. 26, 2023
The hard carbon deposits attached to the turbocharger parts of the generator set are very difficult to eliminate, and cannot be achieved with ordinary solvent areas. The detergent should be selected to remove hard deposits without damaging metal materials.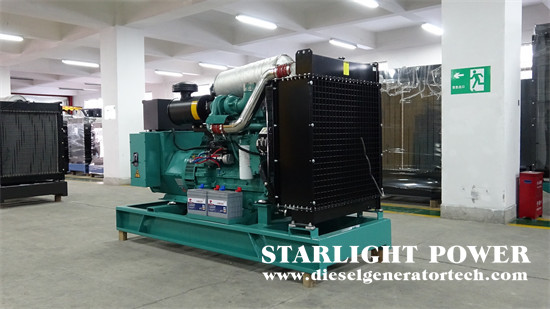 1. Place all the generator parts in a divided wire basket, so that they will not be damaged due to mutual contact. Do not push and accumulate parts in the hanging basket. Avoid damaging all precision machined surfaces.
2. Do not use chemical solutions or any type of solvent that can cause damage to the parts. Only approved cleaning solvents can be used. Parts can also be used with hot soapy water. Alcohol or steam cleaning.
3. If there is a soft bristle brush for cleaning parts, never use a wire brush or any other type of brush with hard bristles.
4. In order to remove any dirt that has fallen due to cleaning, the oil passage in the bearing housing must be flushed from the oil return end:
(1) If time permits, the generator parts should be soaked in an approved cleaning solvent for 12-24 hours.
(2) Use a pump to allow the solvent to pass through the oil channel again to flush out any loose dirt particles.
5. Release the cleaning solvent and steam the generator parts to remove all carbon deposits and grease.
6. Blow off excess moisture and dry with dry compressed air.
7. Carefully place the generator parts in a clean basket to avoid damage and dirt.
The above content is a brief analysis of the cleaning methods for the turbocharger parts of the generator set organized by Starlight Company, hoping to be helpful to everyone. Starlight will irregularly sort out the repair and maintenance information of diesel generator sets, generator sets and generators. Please keep an eye on our company. If you have any questions about diesel generator sets, generator sets and generators, please come to us.
Jiangsu Starlight Power Generation Equipment Co., Ltd. was founded in 1974 and is one of the earliest manufacturers of generators and diesel generator sets in China. The company has a registered capital of 218.88 million yuan. The company covers an area of 86,000 square meters and a building area of 55,000 square meters. There are more than 660 employees, including 456 professional technicians and 106 senior technicians. It has 46 sales and service outlets nationwide. The main products are diesel engines, generator sets, and diesel generators, providing users with a one-stop service of design, supply, debugging and maintenance at any time. Starlight has always insisted on using first-class talents, building first-class enterprises, manufacturing first-class products, creating first-class services, and making every effort to build a first-class domestic enterprise. If any question please feel free to visit our website https://www.dieselgeneratortech.com/ or send email to sales@dieselgeneratortech.com.