Sep. 01, 2023
There are a total of three batteries in a set of Volvo generators. When all three of them are deformed at the same time, voltage checks should be conducted first. If the voltage is basically normal, the single cell voltage should also be measured to determine whether there is a short circuit. If there is no short circuit, it indicates that the deformation is caused by overcharging and "thermal runaway". Emphasis should be placed on checking the charging parameters of the charger. Those with high voltage (above 44.7V) and no overcharging protection or low trickle conversion point current (batteries with different alloy grids require different conversion currents. Generally speaking, batteries made of lead calcium tin aluminum alloy grids have a smaller conversion current of 0.025-0.03C 2A. while batteries made of lead antimony alloy grids have a larger conversion current of 0.03-0.04C 2A, requiring a replacement charger.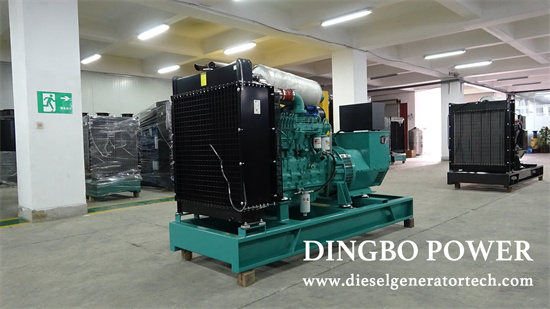 When only one or two batteries in a set of Volvo generators are deformed, there is a possibility of the following faults:
(1) It is due to inconsistent battery charging that certain batteries become deformed due to overcharging during charging. The reason for inconsistent charging may be the presence of short circuits in individual cells, or the user may test discharge or self discharge the battery.
(2) Some batteries experience irreversible sulfation of the electrode plates, increased internal resistance, and deformation during charging.
(3) It is the reverse polarity of certain batteries that causes heating and deformation during charging. Check the discharge capacity and self discharge characteristics of the undamaged battery. If there are no abnormalities, it is not a battery problem.
The measures to solve battery deformation include:
Add as much liquid as possible without leakage to prolong or avoid the occurrence of "thermal runaway".
Avoid internal short circuits or micro short circuits, and have a tendency for micro short circuits.
During use, excessive discharge should be prevented and stored with sufficient power.
Strictly inspect the charger and avoid serious overcharging.
When charging at high temperatures, it is necessary to ensure good heat dissipation of the battery. Cooling measures or reducing charging time should be taken, otherwise charging should be stopped.
Founded in 1974, Dingbo Power Generation Equipment Co., Ltd. is a professional manufacturer of diesel engines, generators and generator sets, and one of the earliest manufacturers of diesel engines, generators and generator sets in China. Since 1992, the company has been a qualified generator set manufacturer inspected by the National Internal Combustion Engine Generator Set Quality Supervision and Inspection Center. Over the years, the company has carried out extensive cooperation with Shanghai diesel, Weichai, Sweden Volvo, Sino US joint venture Chongqing Cummins, American Qianglu and other companies, and has become a (OEM) supporting factory and technical center. It has 64 sales service departments nationwide, providing users with design, supply, commissioning and maintenance services at any time. Dingbo quality is worth depending on. If you want get more information, please feel free to send email to sales@dieselgeneratortech.com we will pay highly attention on your question.