Nov. 29, 2022
With the continuous development of diesel generator automation, relay control and logic circuit control composed of separated electronic components are gradually screened. PLC (programmable controller) was still the main force of the automatic unit controller at that time, although its function was stable, convenient and sensitive. However, its peripheral circuit is disordered, and it needs to be equipped with logic judgment circuits for voltage, speed, oil pressure, water temperature, oil temperature, and port extension relays.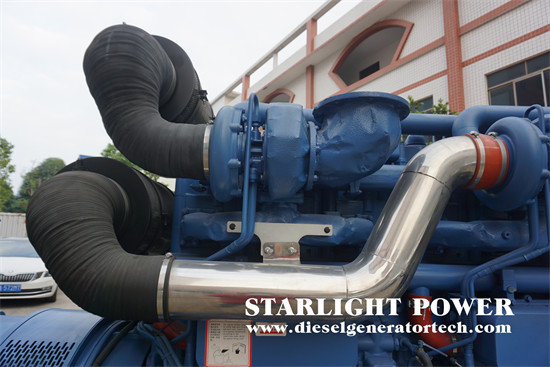 Scientific development has promoted the birth of the professional controller of the active unit. The professional controller has been widely used because of its advantages such as sensitive application, simple peripheral circuit and strong professionalism. The professional controller takes the microprocessor as the center and inputs the diesel generator voltage, diesel engine speed and water temperature, oil temperature, oil pressure, overcurrent, short circuit and other signals into the microcomputer system through sampling and replacement to complete the automatic starting, automatic input and various fault maintenance alarm functions of the diesel generator and diesel engine.
The diesel generator controller is mainly composed of three parts: the motor control part, which mainly includes voltage conditioning equipment, overload, short circuit maintenance unit and voltage regulator. The diesel engine control part of the diesel generator is mainly composed of the starting, shutdown operation, electronic conditioner, LCD display module and other parts to monitor the operation of the diesel engine of the diesel generator. Microcomputer control part, which is the center of active control of diesel generator, mainly consists of host control unit, signal detection unit, power drive unit, parameter display unit and power supply unit.
The main functions of the professional diesel generator controller control system are as follows: active, manual and experimental operation. It can monitor the phase (line) voltage, current, frequency, speed, power, temperature, pressure and other conditions of the diesel generator and the city grid in real time without external connection. It can give real-time alarm for over speed, low oil pressure, high water temperature, over voltage, under voltage, over frequency, under frequency, over current, short circuit, starting and other faults.
Jiangsu Starlight Power Generation Equipment Co., Ltd. was founded in 1974 and is one of the earliest manufacturers of generators and diesel generator sets in China. The company has a registered capital of 218.88 million yuan. The company covers an area of 86,000 square meters and a building area of 55,000 square meters. There are more than 660 employees, including 456 professional technicians and 106 senior technicians. It has 46 sales and service outlets nationwide. The main products are diesel engines, generator sets, and diesel generators, providing users with a one-stop service of design, supply, debugging and maintenance at any time. Starlight has always insisted on using first-class talents, building first-class enterprises, manufacturing first-class products, creating first-class services, and making every effort to build a first-class domestic enterprise. If any question please feel free to visit our website https://www.dieselgeneratortech.com/ or send email to sales@dieselgeneratortech.com.