Sep. 01, 2023
The balance of series batteries in Cummins generator sets is a serious problem, and there will always be "outdated" batteries during use. The reasons are diverse, including production reasons, raw material reasons, and usage reasons.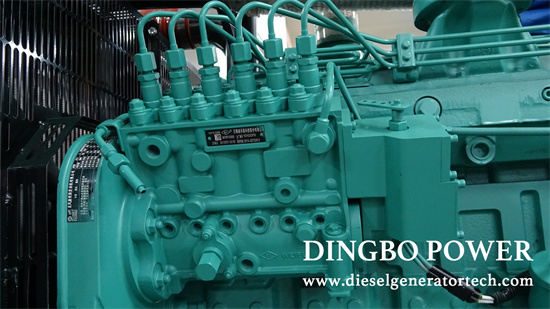 Inspection and handling of "imbalance" in the battery pack of the Cummins generator set: first, perform general maintenance and charging of the Cummins generator set battery, and then discharge it with a 2-hour rate of current. During the discharge process, the voltage of the battery is continuously measured, and "lagging" batteries with insufficient discharge capacity are selected for treatment.
First add 1.050 diluted sulfuric acid until a flowing electrolyte appears, and then continue charging for 12-15 hours. When charging, pay attention to the temperature of the battery not exceeding 500C. After charging, let it stand for 0.5-4 hours and repeat the 2-hour rate discharge.
During the discharge process, measure the value of the single cell voltage. If the discharge time does not meet the standard or the single cell voltage reaches 1.6V, and the discharge time differs significantly from the normal single cell battery (with a difference of more than 5 minutes in three months after leaving the factory, more than 8 minutes in six months, more than 10 minutes in nine months, and more than 15 minutes in thirteen months), the above charging and discharging procedure operation needs to be repeated until it meets the requirements.
If the battery capacity of the Cummins generator set does not significantly increase or remains at around 0V low voltage after repeated charging and discharging cycles, this type of battery generally has a short circuit, or the active substance is severely detached and softened, and irreversible sulfation is severe. Severe sulfurization can activate it, and other damages should be disposed of as scrap. For batteries that meet the requirements and can continue to be used, the flowing electrolyte should be drained under a constant voltage of 15V per battery, the surface of the battery should be wiped clean, a cap valve should be installed, and the panel should be bonded with PVC (or chloroform) adhesive.
Guangxi Dingbo Power Equipment Manufacturing Co.,Ltd was founded in 1974 and is one of the earliest manufacturers of generators and diesel generator sets in China. The company has a registered capital of 218.88 million yuan. The company covers an area of 86,000 square meters and a building area of 55,000 square meters. There are more than 660 employees, including 456 professional technicians and 106 senior technicians. It has 46 sales and service outlets nationwide. The main products are diesel engines, generator sets, and diesel generators, providing users with a one-stop service of design, supply, debugging and maintenance at any time. Dingbo has always insisted on using first-class talents, building first-class enterprises, manufacturing first-class products, creating first-class services, and making every effort to build a first-class domestic enterprise. If any question please feel free to visit our website https://www.dieselgeneratortech.com/ or send email to sales@dieselgeneratortech.com.