Feb. 01, 2023
Today, we will briefly introduce the common faults of second-hand generator sets.
The generator unit is overheated: the inlet air temperature is too high or the inlet water temperature is too high, and the cooler is blocked. The inlet air or inlet water temperature shall be reduced to clean the blockage in the cooler. Before troubleshooting, limit the load of the generator set to reduce the temperature of the generator set. Bearing wear. If the wear is not serious, the bearing will overheat locally; If the wear is serious, it may cause friction between the stator and rotor, causing overheating of the stator and rotor. The bearing should be checked for noise. If the stator and rotor friction is found, the machine should be stopped immediately for maintenance or bearing replacement.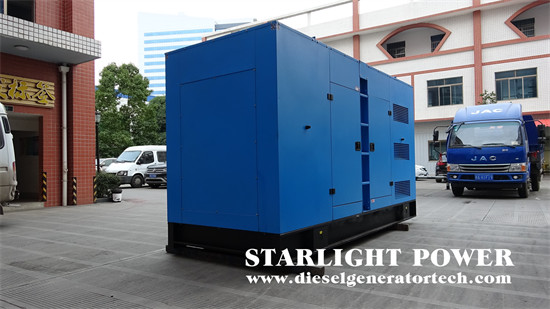 Stator winding insulation breakdown and short circuit: winding overheating. The insulation performance will be reduced after the insulation is overheated, and sometimes it will cause insulation breakdown quickly under high temperature. Daily patrol inspection shall be strengthened to prevent overheating of all parts of the generator unit from damaging the winding insulation. Winding insulation breakdown or mechanical damage caused by winding defects or improper maintenance process. The insulation material shall be selected according to the specified insulation grade, and the embedded winding and paint dipping drying shall be carried out in strict accordance with the process requirements.
Loose stator core: due to improper manufacturing and assembly, the core is not fastened properly. If the whole iron core is loose, for small generator sets, two iron plates smaller than the inner diameter of the end of the stator winding can be used, and the stud bolts can be put on to tighten the iron core. After restoring the original shape, tighten the original clamping bolt of the iron core. If the local iron core becomes loose, the silicon steel sheet paint can be applied between the loose pieces first, and then the hard insulating material can be injected into the loose part.
Jiangsu Starlight Power Generation Equipment Co., Ltd. was founded in 1974 and is one of the earliest manufacturers of generators and diesel generator sets in China. The company has a registered capital of 218.88 million yuan. The company covers an area of 86,000 square meters and a building area of 55,000 square meters. There are more than 660 employees, including 456 professional technicians and 106 senior technicians. It has 46 sales and service outlets nationwide. The main products are diesel engines, generator sets, and diesel generators, providing users with a one-stop service of design, supply, debugging and maintenance at any time. Starlight has always insisted on using first-class talents, building first-class enterprises, manufacturing first-class products, creating first-class services, and making every effort to build a first-class domestic enterprise. If any question please feel free to visit our website https://www.dieselgeneratortech.com/ or send email to sales@dieselgeneratortech.com.