May. 10, 2023
When the diesel generator sets work in parallel, the load current cannot maintain balanced distribution, or the current and power oscillate periodically, which causes instability of speed, voltage and circuit, that is, the generator sets cannot work in parallel stably.

For such problems, electricians often believe that it is caused by mechanical reasons of the diesel engine, while maintenance personnel also believe that it is caused by electrical equipment, and both parties can prove that the relevant parts of each unit are normal in performance. In this way, due to the lack of clear analysis of the cause of the fault, it is difficult to solve the problem by shifting blame to each other.
It should be pointed out that most diesel generator sets with poor parallel performance have good mechanical and electrical performance when they operate alone. This indicates that the occurrence of the problem is caused by the establishment of some mutual connection after the parallel connection of the units. Therefore, when analyzing these issues, it is necessary to start from the mutual coordination of the characteristics and parameters of each parallel unit. At the same time, the factors that affect the parallel operation of generator sets are often ignored or considered insignificant when used separately.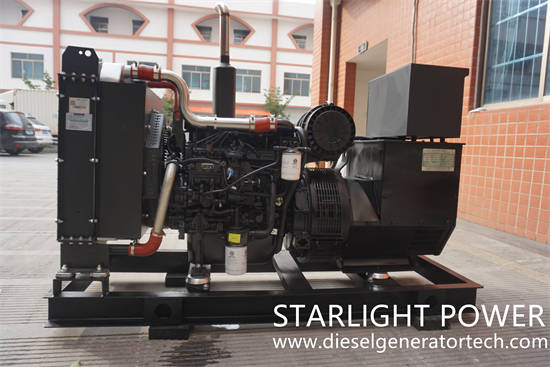 For details of characteristics and precautions of parallel operation of diesel generator sets, please pay attention to Jiangsu Starlight Electricity Equipments Co.,Ltd. for installation, commissioning, maintenance and management of diesel generator sets.
Founded in 1974, Jiangsu Starlight Electricity Equipments Co.,Ltd. is a professional manufacturer of generators and diesel generator sets. It is one of the earliest manufacturers of generators and diesel generator sets in China. The company has first-class inspection equipment, advanced production technology, professional manufacturing technology, to provide you with 3KW-2500KW various specifications of popular, automatic, four protection, automatic switching, low noise and mobile, etc., high quality, low energy consumption. The generator sets can meet all the power needs of customers, and can also meet the requirements of users with different voltages and frequencies, as well as multiple parallel-connected grid-connected power supply systems. For more details, please feel free to visit our website https://www.dieselgeneratortech.com/ or send email to sales@dieselgeneratortech.com.