Oct. 18, 2019
About VMAN



Sino-US joint venture – Shanghai Youngfor Power Co.,Ltd is a specialized diesel engines manufacturers in design, R&D, manufacture and sales, located in Urban industrial Park, Baoshan district, Shanghai. They take vigorous position in design, purchase, process, production site and quality, equipment. Their products run domestic and international standard, sales network cover the entire country and the world.
VMAN products are high power electronic engines whose displacements are of 7L to 30L and powers range from 84KW to 1500KW.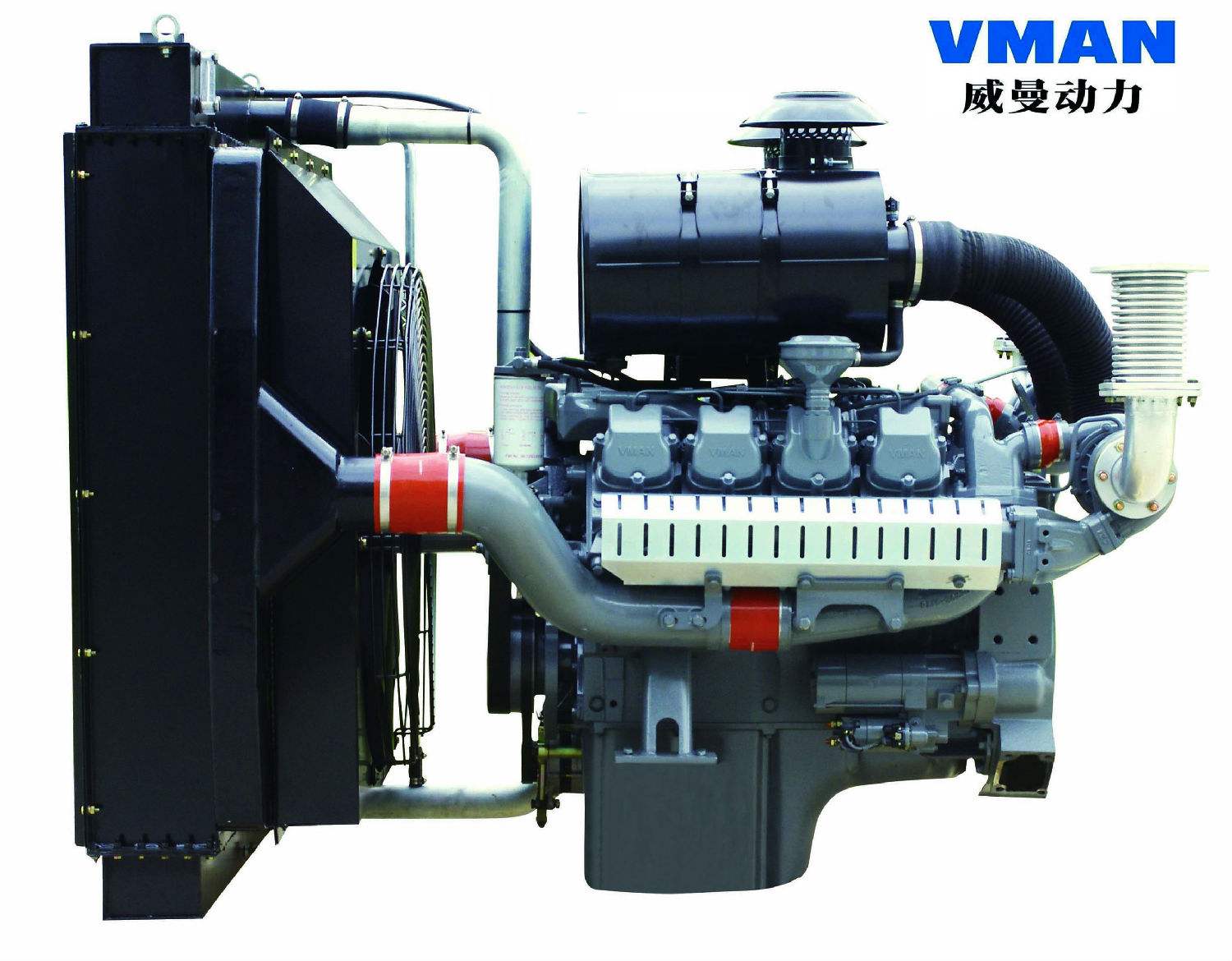 Manufacture Technology
Sino-US joint venture – Shanghai YOUNFOR has fully advanced manufacture process and quality management system. They are well-equipped and experienced in modern production management. They take vigorous position in parts assembly and debug: to prevent the leak of gas, water and oil, they inspect all the engines with leak test; to guarantee the tightening quality, they use ESTIC technology (Japanese Nut runner machine) on all key bolts. Each engine will be debugged before goes to the market. With the use of advanced inspection instruction, all the engines shall meet the technical standards during on-site trials; they also use auto-delivery, rotary carriers, cylinder press fitting and front-rear oil seal press fitting, etc. As advanced methods to further control production and quality, they have also been awarded quality management system TS16949 certification.
R&D Team
Having advanced test methods and practical experience, they well established and strong R&D team is gradually absorbing the introduced drawings and materializing localization with Doosan's technology back up to make PUAN a leading manufacturer in world engine field.
Introduction of VMAN D Series Diesel Engine
D Series diesel engine imports advanced idea and technology of design, production and management from Europe and the United States. Engine is V-type and gets the technical feature of low compression ratio and body structure reinforcing, which makes the engine much more reliable, powerful, low noise. The engine is easy maintenance, installed simply and can hardly get fault. The engine can always be used at the harsh climatic conditional regions of heat, cold and arid, consequently all these features make it the ideal power of generator, marine engine, auxiliary engine and various engineering machinery.
D Series diesel engine gets optimization of structural design by doing 3D modelling and having a finite element strength analysis, which makes diesel engine get power a great improvement and more than 100kg lighter than other engine of the same power level.
Management system of the engine is electronic speed control loop, making a great steady state control and bettering fuel system matching design. Also, the fuel consumption indicators are the international advanced level.
Cylinder Head
Structure design features of one cylinder head each cylinder, cylinder head bolt uniform distribution
Advantages: Convenient maintenance, forcing uniform of cylinder head bolt, excellent sealing, high reliability.
Piston
Cooling oil duct design, three piston rings structure
Advantages: Low piston temperature, low fuel consumption, high reliability of piston.
Camshaft
Single camshaft design, high shape alloy steel material
Advantages: High stiffness of camshaft, body design to facilitate, strengthening cylinder slipper stiffness.
Turbocharger
Dual turbocharger & Dual air filter design
Advantages: Intake air volume increased, higher compression ratio, handsome outline
Connecting Rod
Oblique incision structure
Advantages: Reduce the noise, improve the service life.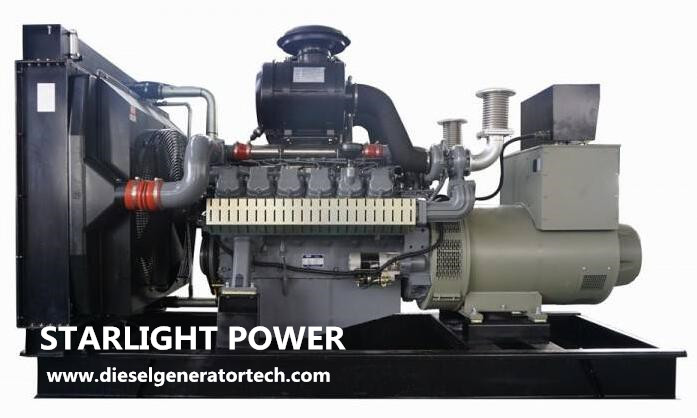 D11 Series Diesel Engine Technical Characteristics
Engine Model

D11A

D11A1

D11A2

Engine Type

Direct Injection, Four stroke, water-cooling, V6-type

Aspiration Type

Turbocharged & Intercooled

Bore and Stroke

128 x 142

Displacement (L)

10.964

Compression Ratio

14.6:1

Rated Speed 1500r/min

Prime (KW/Ps)

285/388

265/360

240/326

Standby (KW/Ps)

314/427

292/397

264/359

Rated Speed 1800r/min

Prime (KW/Ps)

342/465

318/432

288/392

Standby (KW/Ps)

376/511

340/462

317/431

Governor

Electronic

Minimum Fuel Consumption (g/KW·h)

≤198

Idling Speed

700±50

Governor Efficiency

≤3% (adjustable)

Firing Sequence

1-4-2-5-3-6

Emission

Tire 2

Noise dB(A)

≤96

Rotation Direction

Anticlockwise From Flywheel

Starting

Electric

Flyhouse

SAE 1

Flywheel

14 (PCD: 438.15MM/17.25inch)

Size

1251 x 1389 x 1288

Weight (kg)

904
D15 Series Diesel Engine Technical Characteristics
Engine Model

D15A

D15A1

D15A2

Engine Type

Direct Injection, Four stroke, water-cooling, V8-type

Aspiration Type

Turbocharged & Intercooled

Bore and Stroke

128 x 142

Displacement (L)

14.618

Compression Ratio

14.6:1

Rated Speed 1500r/min

Prime (KW/Ps)

405/551

365/496

330/450

Standby (KW/Ps)

445/605

415/565

363/496

Rated Speed 1800r/min

Prime (KW/Ps)

440/599

405/551

370/503

Standby (KW/Ps)

480/653

460/626

405/551

Governor

Electronic

Minimum Fuel Consumption (g/KW·h)

≤198

Idling Speed

700±50

Governor Efficiency

≤3% (adjustable)

Firing Sequence

1-5-7-2-6-3-4-8

Emission

Tire 2

Noise dB(A)

≤96

Rotation Direction

Anticlockwise From Flywheel

Starting

Electric

Flyhouse

SAE 1

Flywheel

14 (PCD: 438.15MM/17.25inch)

Size

1484 x 1389 x 1288

Weight (kg)

1050
D22 Series Diesel Engine Technical Characteristics
Engine Model

D22

D22A

D22A1

D22A2

D22A3

Engine Type

Direct Injection, Four stroke, water-cooling, V12-type

Aspiration Type

Turbocharged & Intercooled

Bore and Stroke

128 x 142

Displacement (L)

21.927

Compression Ratio

14.6:1

Rated Speed 1500r/min

Prime (KW/Ps)

630/857

555/755

535/728

515/700

455/619

Standby (KW/Ps)

700/ 952

606/824

576/783

565/768

505/687

Rated Speed 1800r/min

Prime (KW/Ps)

756/1028

626/851

592/805

565/768

525/714

Standby (KW/Ps)

832/1131

684/930

650/884

627/853

577/785

Governor

Electronic

Minimum Fuel Consumption (g/KW·h)

≤198

Idling Speed

700±50

Governor Efficiency

≤3% (adjustable)

Firing Sequence

1-12-5-8-3-10-6-7-2-11-4-9

Emission

Tire 2

Noise dB(A)

≤96

Rotation Direction

Anticlockwise From Flywheel

Starting

Electric

Flyhouse

SAE 1

Flywheel

14 (PCD: 438.15MM/17.25inch)

Size

1717 x 1389 x 1288

Weight (kg)

1575
D30 Series Diesel Engine Technical Characteristics

Engine Model

D30A

D30A1

D30A2

D30A3

D30A4

Engine Type

Direct Injection, Four stroke, water-cooling, V16-type

Aspiration Type

Turbocharged & Intercooled

Bore and Stroke

128 x 142

Displacement (L)

29.235

Compression Ratio

14.6:1

Rated Speed 1500r/min

Prime (KW/Ps)

930/1265

875/1190

795/1081

705/959

660/898

Standby (KW/Ps)

1020/1387

960/1306

880/1197

770/1047

725/986

Rated Speed 1800r/min

Prime (KW/Ps)

1040/1414

980/1333

880/1197

790/1074

750/1020

Standby (KW/Ps)

1150/1564

1085/1476

965/1312

875/1190

825/1122

Governor

Electronic

Minimum Fuel Consumption (g/KW·h)

≤198

Idling Speed

700±50

Governor Efficiency

≤3% (adjustable)

Firing Sequence

1-9-3-11-7-15-5-13-8-16-6-14-2-10-4-12

Emission

Tire 2

Noise dB(A)

≤96

Rotation Direction

Anticlockwise From Flywheel

Starting

Electric

Flyhouse

SAE 1

Flywheel

14 (PCD: 438.15MM/17.25inch)

Size

1950 X 1389 x 1288

Weight (kg)

2100
J07 Series Diesel Engine Technical Characteristics

Engine Model

J07A

J07A1

J07A2

J07A3

J07A4

Engine Type

Direct Injection, Four stroke, water-cooling, L16 inline

Aspiration Type

Turbocharged

Turbocharged & Intercooled

Bore and Stroke

108 x 125

110 x 125

112 x 125

Displacement (L)

6.87

7.13

7.39

Compression Ratio

17:1

Rated Speed 1500r/min

Prime (KW/Ps)

84/115

120/163

140/190

165/224

195/265

Standby (KW/Ps)

92/125

132/180

155/210

182/248

220/299

Rated Speed 1800r/min

Prime (KW/Ps)

97/132

136/185

160/218

188/256

222/302

Standby (KW/Ps)

107/145

150/204

176/239

207/282

250/340

Governor

Electronic

Minimum Fuel Consumption (g/KW·h)

≤205

≤200

Idling Speed

700±50

Governor Efficiency

≤3% (adjustable)

Firing Sequence

1-5-3-6-2-4

Emission

Tier 1

Tier 2

Noise dB(A)

≤112

Rotation Direction

Anticlockwise From Flywheel

Starting

Electric

Flyhouse

SAE 2

Flywheel

11.5 (PCD: 333.38MM/13.125inch)

Size

1134 X 785 x 1045

Weight (kg)

650

680