May. 10, 2023
Due to the uneven firing of each cylinder and the instability of fuel supply in the fuel system, the diesel generator set running in parallel will have a large forced oscillation torque. Once the action frequency of this forced oscillation torque is consistent with the natural oscillation frequency of the whole system of the diesel generator set, it will cause great resonance, so the diesel engine must be checked accordingly. Check whether the intake system (including turbocharger) and fuel system of the diesel engine are working properly, and whether the injection situation of the diesel engine fuel system is stable. This can be measured by using a high-pressure fuel pipe pressure sensor to determine whether the injection pattern of the fuel system is stable and uniform.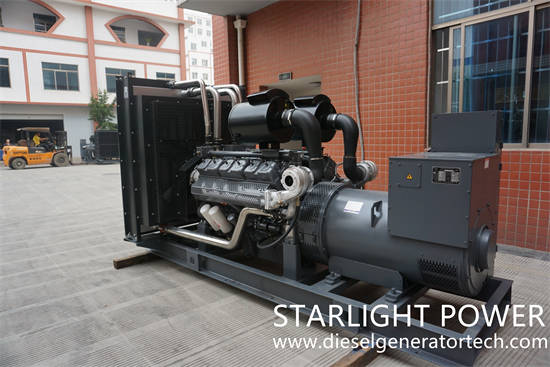 The flywheel moment of inertia of a diesel engine is an important stability factor of a diesel generator set operating in parallel. Increasing the rotational inertia of the flywheel will reduce the oscillation frequency of the regulating system, thereby increasing the phase angle that varies with the oscillation frequency ε M decreases. Therefore, it can improve the stability of the system itself. Due to the fact that increasing the inertia of the flywheel can reduce the natural oscillation frequency of the system, it can be used to avoid resonance frequencies of 0.5 ω Or 0.25 ω Hazardous situation.
Jiangsu Starlight Electricity Equipments Co.,Ltd. is an OEM partner of Shangchai for many years. It has more than 40 years of experience in the production and manufacturing of diesel generator sets. It can provide users with various specifications of 15KW-2500KW. And other high-quality, low-energy generating sets to meet all customers' power needs. In addition, it can also meet the requirements of users with different voltages and different frequencies, as well as the power supply system of multiple units connected to the network. There are 64 sales and service departments nationwide, providing long-term technical consultation, free debugging, free maintenance, and free training services for users. Welcome contact us by email sales@dieselgeneratortech.com.